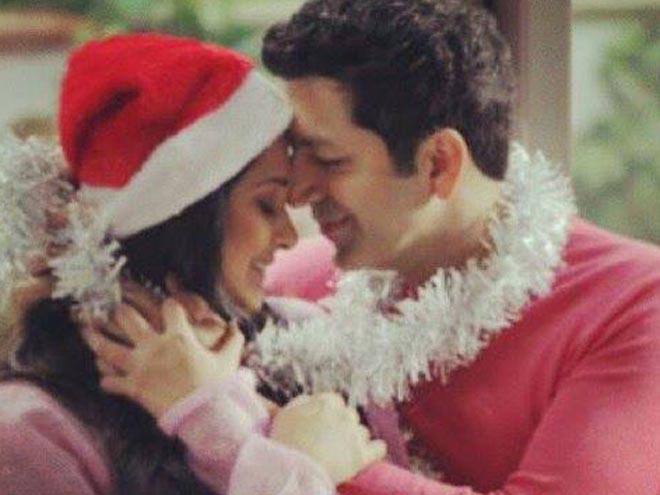 Mumbai: Jennifer Winget, who is popularly known for her television shows and her acting has been respected and loved by million of fans.Soon, actress Jennifer will be seen in a Bollywood project "Phir Se" opposite Kunal Kohli and the first look of the movie has been released.
Earlier, Jennifer Winget and her Ex Husband were under scrutiny in regards to their divorce. The actors confirmed the divorce in an official statement but the reason of the divorce was not yet disclosed to the media.
Fans and Media are searching for the real reason for the divorce over their official social networking accounts or via close sources.
In relation to this few sources informed that the Jennifer is in love with someone but it has not yet been disclosed but a personal picture of Kunal Kohli and Jennifer Winget has been released over social networking website where the actors were noticed celebrating Christmas. This picture is creating lot of questions against the celebrity and also finger towards the reason for divorce over social networking websites .
In the pictures, Jennifer and Kunal seems to have a very good bonding and a close relationship. Kunal is wearing a Santa red shirt and Jennifer is wearing the Christmas cap. Is this picture a part of their upcoming movie or is it a real personal picture of the actors? Is this the reason for the Divorce of Jennifer Winget and Karan Singh Grover? Fingers are always pointed at one person, could the reality be something else?
As working together need good bonding or would be Kunal, Jenni would be celebrating Christmas together. We will soon get back with more updates keep surfing BollywoodDhamaka.