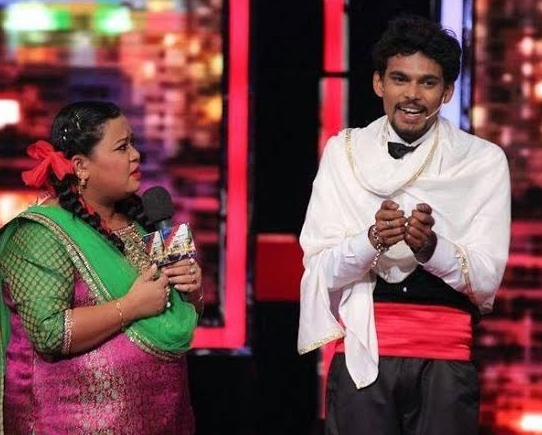 Mumbai: Bollywood superstar Shahrukh Khan and Maratha Mandir has been under the media to fans discussion over social media when it came under vision that the super hit movie Dilwale Dulhania Le Jayenge will be pulled down from Maratha Mandir.
After getting the information regarding this millions of fans reached social media network demanding the Maratha Mandir authorizes to keep the movie on.
As per the reports, DDLJ which ran for over 1009 weeks has been running at Maratha Mandir ever since it release 20 years back.
Latest updates for YRF reveals that the movie DDLJ will continue running in Maratha Mandir at the usual time.
After listening the news Shahrukh Khan Die heart fans and famous Mimicry artist JayVijay Sachan has planned to reach Mumbai on 25th February, 2015 to watch the show at Maratha Mandir.
Who Is JayVijay Sachan?
JayVijay Sachan is a famous comedy artist who has appeared in many television show and events. In relation to this when our team member had a conversation with the popular Standup comedian JayVijay Sachan about his visit then he opened his heart and said, "I love Shahrukh Khan a lot and from my younger age I am following sir ShahRukh Khan for his style and most of all his voice. I did lot of shows and I always try to start my show with his voice."
He added, "I had been a part of television show India's got talent, The great Indian family drama – Sab tv and along with this many events in different states. I always remember to focus on ShaRukh sir's voice and my fans love it a lot. While, some even commented over my social media accounts that my SRK sir's mimicry is wonderful."
https://www.youtube.com/watch?v=XDNXCoUw7yI