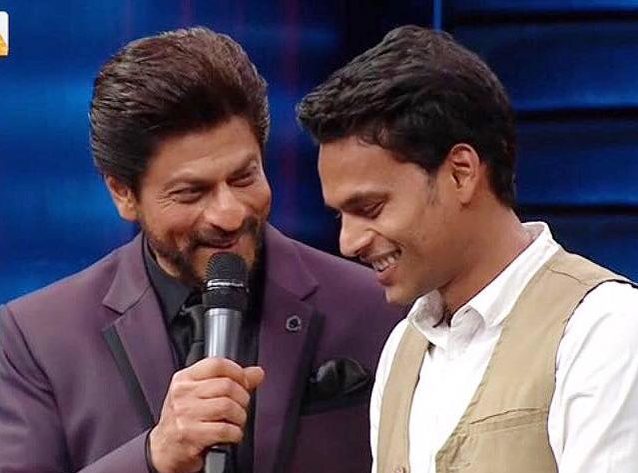 Bollywood famous and talented mimicry artist, who will soon be seen on silver screen, has made his 16years dream true of meeting actor ShahRukh Khan after lots of struggle and hard working.
Here we are talking about comedian JayVijay Sachan, who is working in the entertainment industry from a long time and he always wished to meet his SRK. Well, Jay has a very good following across the world but he openly says that I am the biggest fan of ShahRukh Khan.
We had a conversation with Bollywood artist turned actor JayVijay Sachan after his meeting with ShahRukh Khan and then he said, I am really happy and never thought my dream will turn true so easily in front of millions of viewers.
JayVijay Sachan met SRK on the popular television show Yaaron Ki Baraat by ZEE TV.
In relation to this JayVijay Sachan said, "This was the best moment of my life till date, the memory of which will be clear and fresh in my mind forever. My dedication of 16 long years of doing Shahrukh Khan's mimicry lead me to meeting and sharing the stage with the man himself. I had a dream and I made it come true. Thank you so much, my fans and friends for your never ending love and support."
Apart from ShahRukh Khan other celebrities including Anushka Sharma, Ritesh Deshmukh and Sajid were also present at the show.
Well, team BollywoodDhamaka wishes all the best to JayVijay.
https://www.youtube.com/watch?v=cQewYlUC7co