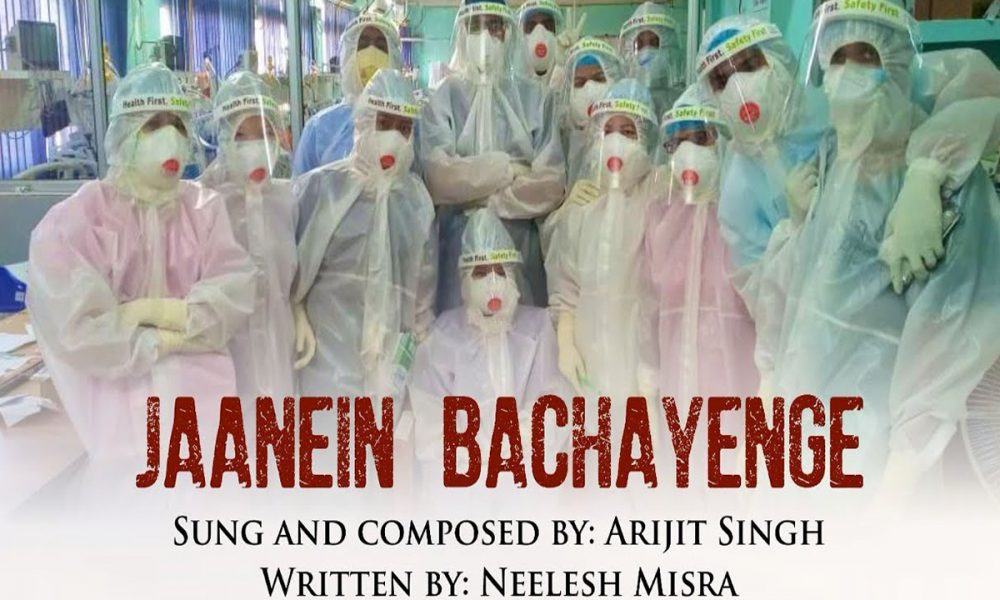 Source: Youtube screengrab
Everyone's favourite singing sensation Arijit Singh teamed up with popular journalist, author, radio storyteller, scriptwriter and lyricist Neelesh Misra to honour the healthcare workers of the nation who have left no stones unturned when it comes to helping people amidst the tragic second COVID-19 wave in India.
Both of them worked on a song titled 'Jaanein Bachayenge' which was sung and composed by Arijit and penned down by Neelesh Misra. It talked about the emotional toll of the COVID-19 wave on the people working within the medical sector and how they continue to stay strong despite witnessing several deaths while focusing on cheering up the affected patients and saving them.
See the Jaanein Bachayenge song by Arijit Singh and Neelesh Misra here:
As the video for the song got shared on Neelesh Misra's Youtube handle, the description said, "They took care of everyone without worrying about their loved ones. Behind the masked frontline worker, is a human whose tears have dried. They don't crave fame or claps, but just need a little peace of mind. All they request us is to take care of ourselves so that they can live again. Listen to Arijit Singh sing and set music to Neelesh Misra's beautiful lyrics expressing the emotions of all the healthcare workers, Jaanein Bachayenge!"