Mumbai: Katrina Kaif, Bollywood Barbie doll seem on the top trend when it is about the relationship status. Yes, Katrina Kaif and Ranbir Kapoor are very busy with the shooting for upcoming Bollywood movie "Jagga Jasoos'.
During an online research, we got many pictures where we can easily understand that Ranbir will be seen playing the role of a detective and along with this it was added that Ranbir is in search for his missing father (Role played by Govinda) and also her lover partner Katrina Kaif.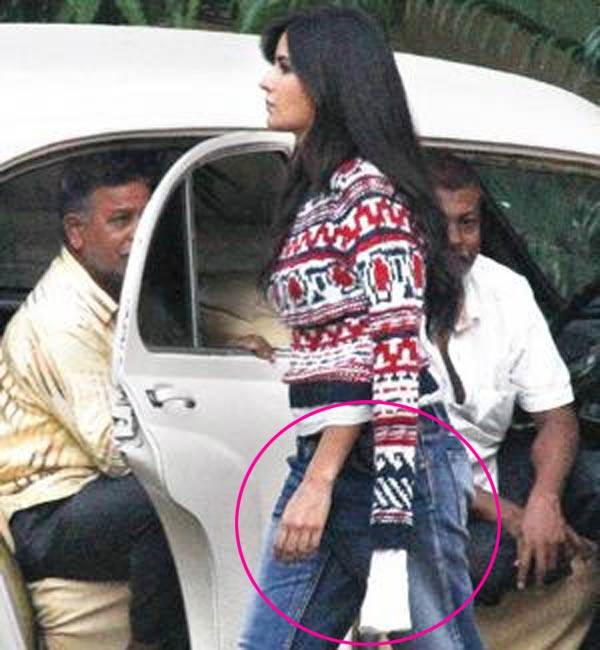 BollywoodDhamaka received a latest picture from the upcoming movie where Katrina Kaif has been noticed hiding one of her hand, So what to say, is it a sign that actress will be seen playing a role of handicap in Jagga Jasoos?
As per the sources, Ranbir Kapoor and Katrina Kaif's Movie Jagga Jasoos is expected to touch the threaters on 2nd October, 2015 but till date officials have not yet made any announcement.
Keep surfing BollywoodDhamaka.in and we will soon get back with more updates.