In a startling expose, Bigg Boss contestant Aman Verma has revealed that everything in the reality show is 'pre-planned'. Bollywood PR guru Dale Bhagwagar who handled the media for Aman during Bigg Boss, also handled the publicity for the fiery Mandana Karimi, who made the maximum noise this season. Was that hype and hoopla planned too? We ask Dale and find out the gory details of PR manipulation.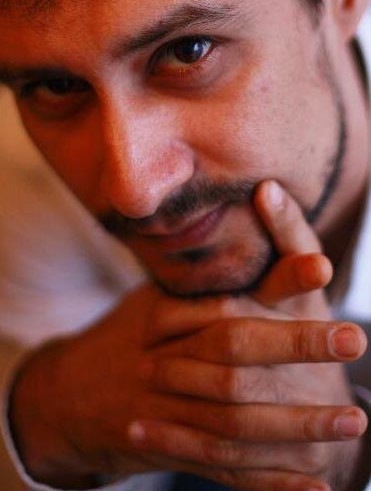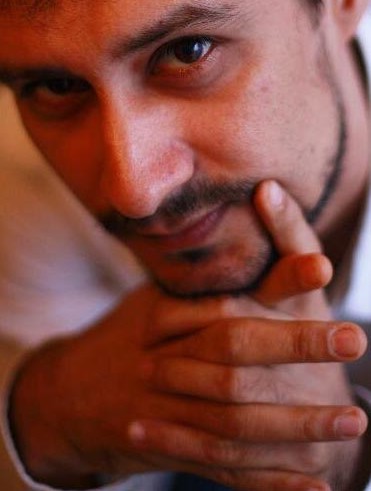 You handled Aman Verma during Bigg Boss. He has revealed that everything in Bigg Boss is 'pre-planned'. He has stated that even his exit was pre-decided.
There have been instances when I have heard about the fees being fixed for a stipulated duration, but I am not aware of the duration being pre-planned. Though Bigg Boss is often pegged as a 'game' by some, it is no game. It's a 'reality' show. There are tasks and situations given, but I don't think the planning goes beyond that. Whatever planning there is, it's by the contestants themselves.
You have handled the publicity for twenty contestants of Bigg Boss, including names such as Rakhi Sawant, Kashmera Shah, Sambhavna Seth, Vindu Dara Singh, Ashmit Patel, Amar Upadhyay, Pooja Misrra, Sonali Raut and Rahul Mahajan. Do you give tips and insights to all your clients before the show?
Oh yes, loads of them. A lot of circumstances decide whether one wins or not, but I always seek to assure that my clients make the maximum noise and impact in the house of scandal. I want them to outshine the others, and end up being the ones most talked about during the show and most remembered after it. I've achieved my goals every season.
Another client of yours Mandana Karimi made the maximum noise this season. How had you trained her?
A day before she went in, I gave her lots of survival tips and tricks. I briefed and guided her about the show. I influenced her with my words and PR experience about Bigg Boss. In that sense, you can say, I trained her for Bigg Boss. I'm a PR. It's part of my job. While she was inside, I fiercely defended and supported her bold moves in the outside world.
Did you cast her in Bigg Boss?
No.
Why did she sign you during Bigg Boss?
We had worked together on her imaging earlier too. When I approached her for Bigg Boss, she told me she was unhappy with her PR.
Did Mandana really have a strategy before entering?
Twenty years ago, and before turning PR, I used to be the chief sub-editor of Cine Blitz magazine. My editor always used to say a line for the magazine, "You can love us, you can hate us, but you can't ignore us." In later years, I often used that line in different situations. While discussing strategy with Mandana, I mentioned it to her. Next day, when Salman Khan asked her about what her strategy was for Bigg Boss, she repeated my line. And that was the crux of the strategy. I was happy, she remembered. In fact, I felt proud at her prompt answer.
Oh, so that was your line. How did you start out with her PR work for Bigg Boss?
When Mandana entered, people on the show including Salman, did not pronounce her name properly. It was being pronounced with a Western sounding accent Mandaana instead of her Indian name Mandana. I got in touch with the concerned person at the production and requested to rectify. Later, I influenced a lot of journalists to do positive articles on Mandana, and defended her controversies tooth and nail.
For that, Bigg Boss fans on Twitter have loved you as well as criticized you this season.
Initially on the show, Mandana got a lot of hate and brickbats, as most contestants ganged up against her. Their fans outside, tried to massacre her reputation and started bad-mouthing her on Twitter. They were nasty like hell. Mandana's family is not here, and I was the only representative from Mandana's side who stood steadfastly and clarified her stance with Press Releases as well as on Social Media platforms like Facebook and Twitter. I got terrific resistance for standing by her. While I was clarifying on her behalf, many Twitter trolls began using filthy language for me. But I did my duty as her public relations person and defended her in her absence.
We read somewhere that you created fans for her on Twitter! How did you manage that?
Ha ha. You can say, I kick-started the process with some media manipulations. Once I changed the media tide with a fair amount of favourable write-ups and articles for her, I coined the term "Mandanites" and began to encourage and create a legion of her fans on Twitter, hammering the Mandanite hashtag. Soon others joined in by the hundreds and then thousands. The crowd grew by leaps and bounds as she excelled in her presence on Bigg Boss. No doubt, she did great on the show. She can almost be termed the lifeline of the season. Without her, the show could have been dull this year. Obviously, when the legion of Mandanites grew beyond my control, there were different opinions. Some were pro me, and some anti me. Ironically, some Mandana fans even disliked the fact that there was a PR behind the scenes. But that is how it is on Twitter. It is the nature of Twitter and how things work there. Some love you, some hate you.
Do you also control news stories? If yes, can you give an example? Be honest please.
Yes, I often do. During the show, a journalist discovered an old photograph of Mandana with Salman Khan. From a few weeks, Bigg Boss audiences were incorrectly believing that Salman was siding her in the weekend episodes. The journalist was planning a story to the effect that Salman and Mandana knew each other from before, insinuating that he was sheltering her because of a prior friendship. Now that was not true. As Mandana's publicist, I did not want anyone to jeopardize her chances in Bigg Boss. So I contacted and met up with the journalist. I checked up the photograph's properties and realized it was from July 2013. After much convincing, and offering a different scoop on someone else to replace this, I got the story killed, copied the picture on my laptop and got it deleted from his. I heaved a sigh of relief as that photograph could have caused a lot of unnecessary backlash for Mandana.
Whoa! We never knew there were so many secrets!
We are living in a world where perception is reality. But these aren't really secrets, just a few anecdotes. PRs never reveal the real secrets.