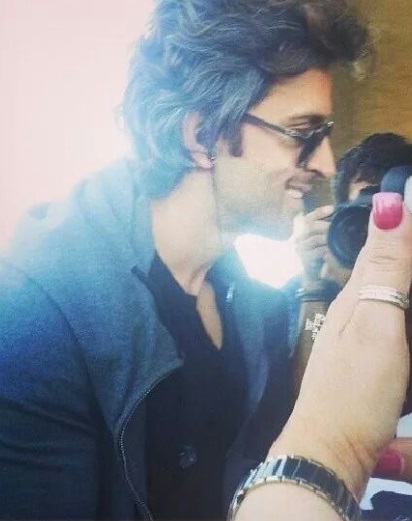 Mumbai: As the Hrithik Roshan starrer Bang Bang! hit theaters across the country, the superstar has reiterated and cemented his position as being the most successful and saleable star in the country going by the early figures of the action entertainer that made a killing at the B/O on its opening day.
Going by the early upward trend , trade gurus are touting Hrithik , a superstar to contend with after the riveting success of Agneepath and Krrish 3.
Says Komal Nahta, "Bang Bang! will break a lot of box-office records and could end up joining the Rs. 200-crore club"
Says Business Insider, "Going by the trends of advance booking, it is expected that Bang Bangis going to get a hearty welcome at the box office. Reports suggest that cinemaplexes have increased the number of shows after seeing the response in advance bookings.We are expecting Bang Bang to have occupancy rate of 80-90% on the opening day and likely to cross Rs 25 crore in first collections. The five-day weekend should help the movie collect its first ton at the box office."
Ever since he made his big Bollywood debut in Kaho Na Pyaar Hai, superstar Hrithik Roshan announced his arrival as one of the most bankable, salable and dependable young talents who took the industry by storm, giving stalwarts tough competition.
What's most interesting about his meteoric rise is the fact that Hrithik has been in the industry for 14 years and within that span of time has done only 18 films including Bang Bang which released today. If that wasn't all, the superstar has delivered 9 hits, 4 average earners and only 4 flops this far, a spectacular show at the B/O beating his contemporaries by a huge margin.