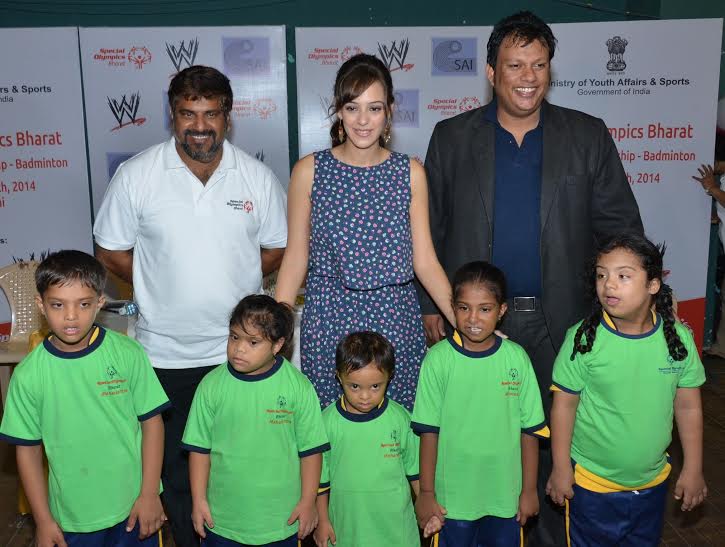 Mumbai: Hazel Keech graces the opening ceremony of Special Olympics Finale between 21 states in Mumbai, Andheri Sports Complex.
Hazel has been very close to the cause even in London as her mom was a teacher in a special school and says "I have always supported the causes for Special Kids and when I came knew to it was the finale and the wining team gets to participate in the Special Olympics Championship Worldwide happening in LA organized by WWE, I was super happy to know in India too we have people encouraging special Olympics. I was honored to be the chief guest for such a noble cause."
Competitions in Badminton singles and doubles will be held from July 20-23 with the higher and lower ability groups.
A Healthy Athlete Program will be conducted during the Championship on July 21 & 22,2014. All participating Athletes will undergo Special Smiles (Dental) screenings by Mr. Santosh Ravindran & Dr. Khushboo Sehgal assisted with 10 Clinical volunteers.
Badminton is one of the 14 disciplines in which the Indian delegation will participate at the Special Olympics World Summer Games 2015 to be held in Los Angeles. National Championships in various summer sport disciplines have been held in different locations in India.This Badminton Championship is the last Championship being held for the upcoming LA Games.
The medalists at these Championships are selected as probable contenders for that particular sport for the World Summer Games in LA.