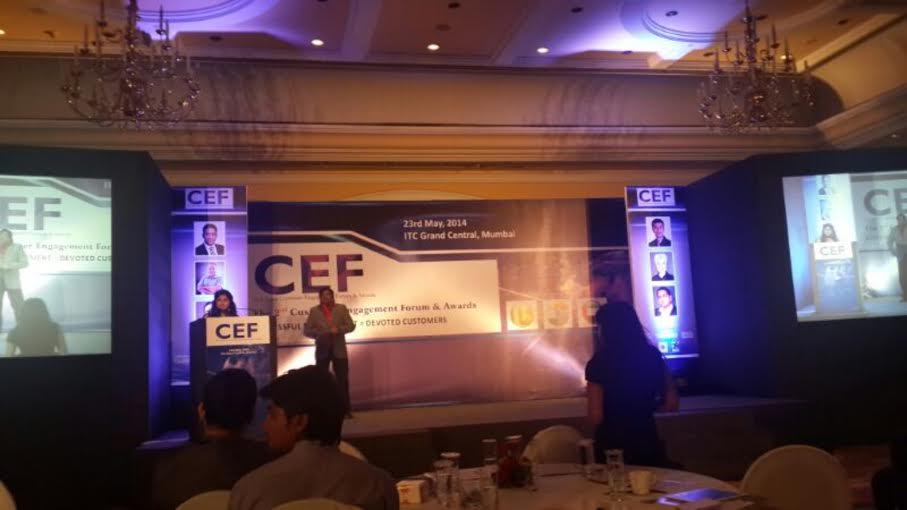 Mumbai: Global Advertisers, pioneer in the outdoor industry has been bestowed with Customer Engagement Award for "Excellence in Out-of-Home Effectiveness' during the sparkling function of 2nd Asian Customer Engagement Forum & Awards at ITC Grand Central Hotel, Mumbai on May 23, 2014.
The award aims to honor the best practices of all the sectors including countries such as India, Sri lanka and GCC countries. "It's a moment of great pride for us. We are thankful to the jury members who recognized our efforts in bringing innovative solution for the Indian Outdoor Advertising industry," said, Sanjeev Gupta, Managing Director, Global Advertisers on winning the award.
The Customer Engagement Team shortlisted the Global Advertisers on executing industry's first – corridor branding campaigns and creating the Asia's biggest hoarding i.e. 140 x 120 at Bandra. Adding to this, Global's much flexible approach, Client servicing records, 24 x 7 monitoring, adaptability for last minute changes, easy payment agreement, and excellent mix-media plans and after sales services, convinced the jury members of the award. With its two decades of experience, Global understands how to serve the clients in best way by giving excellent services to clients and ensuring great returns for their brand within their budget.