The poster of the film which received a great response at MAMI last year has been launched today. The poster gives out the initial story of Milind Dhaimade's Tu Hai Mera Sunday which is about 5 friends hunting for space in Mumbai to play their favorite sport, football. The cast is very different and gives out the indie vibe! The television heartthrob Barun Sobti, Shahana Goswami, Vishal Malhotra, Manvi Gagroo, Rasika Dugal, Vishal Malhotra, Avinash Tiwary, Jay Upadhyay, Shivkumar Subramaniam and Nakul Bhalla are a part of this fun film.
This vibrant poster will sure give you a push to catch it in theatres near you on 6th October 2017.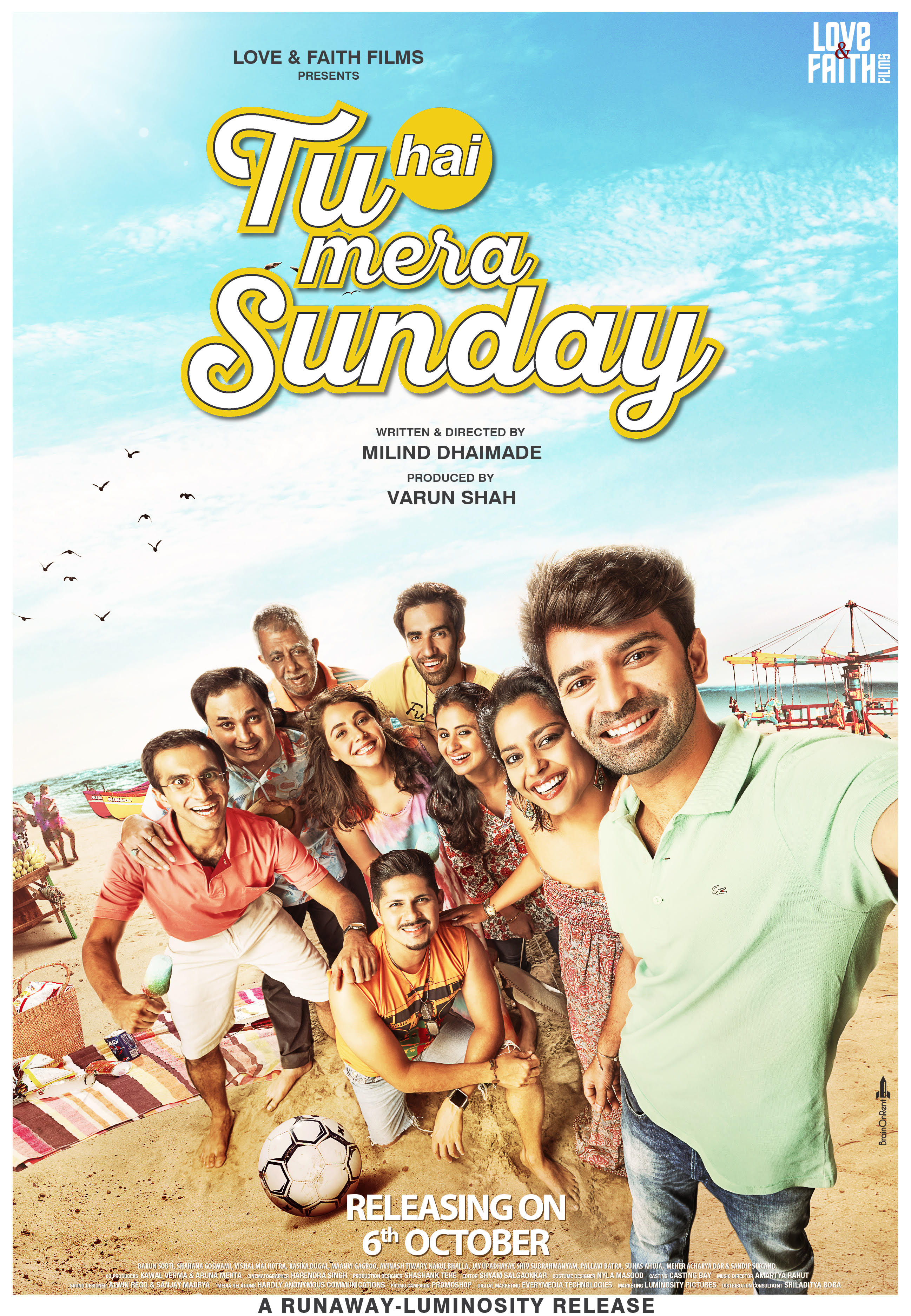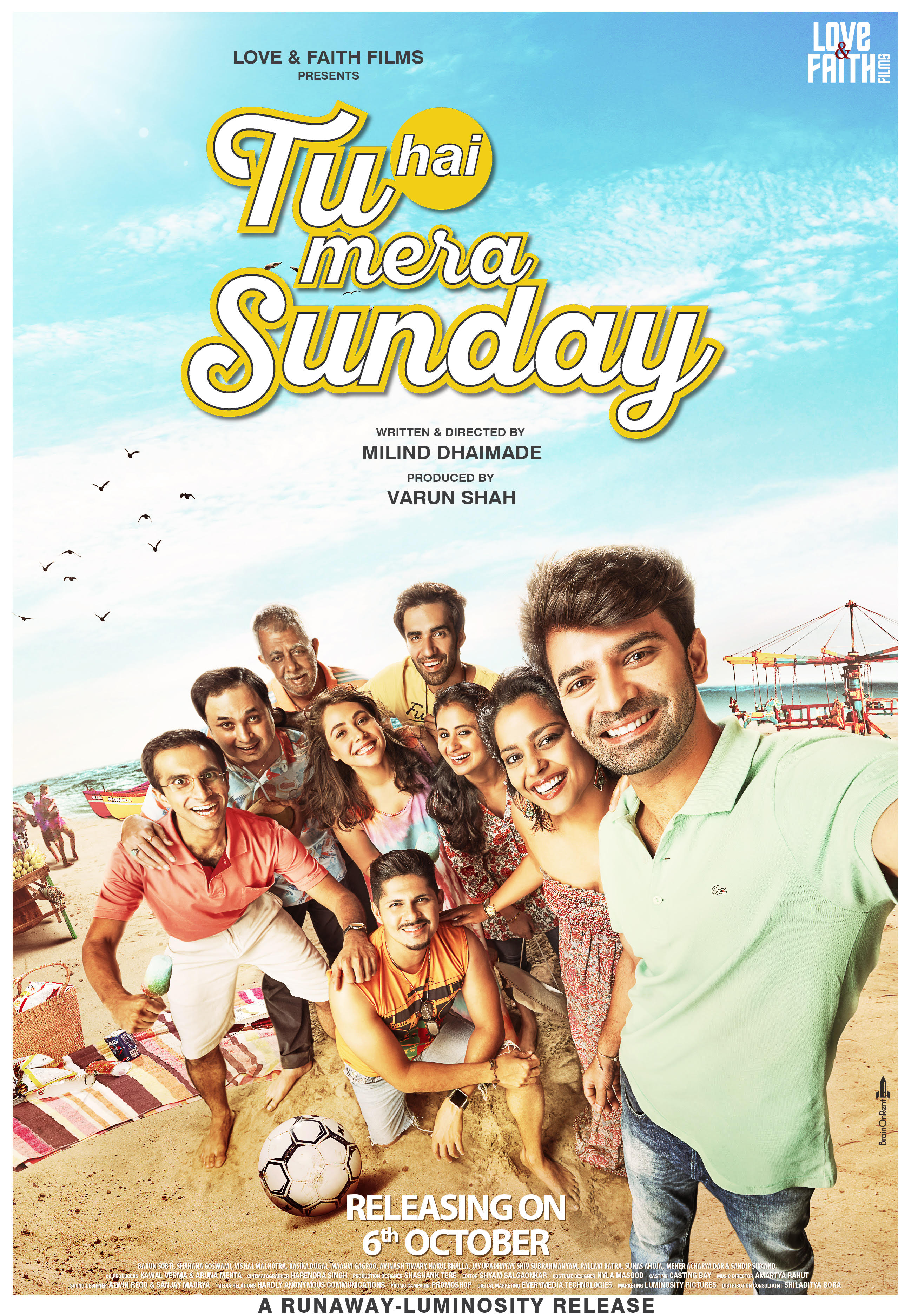 Tu Hai Mera Sunday is about five regular guys looking for space in Mumbai to play their favorite sport, football every Sunday. Dodging the crowded bustle and choked streets of the city, these five 30-something find an outlet for their daily frustrations playing Sunday soccer on the posh Juhu Beach, until fate decrees otherwise in the gentle rom com Tu Hai Mera Sunday. (You Are My Sunday)
Produced by Varun Shah, Tu Hai Mera Sunday made a world premiere at the 60th The British Film Institute London Film Festival (BFI), 2016, and an Indian Premiere at MAMI, 2016. It was well received at both the festivals. Later on, Tu Hai Mera Sunday went on to do a round of various prestigious festivals around the world like 17th New York Indian Film Festival, Cinequest Film Festival, 2017 and Nashville Film Festival, 2017. The film even won the Audience Choice Award for Best Film at the Cinequest Film Festival earlier this year.