Mumbai: Bollywood actress Katrina Kaif seems to be the hot headline for the industry with the release of her wax statue at Madame Tussaunds, London.
This is a successful moment for Katrina Kaif as in the past we had seen superstar Amitabh Bachchan, Aishwarya Rai, Shah Rukh Khan, Salman Khan, Hrithik Roshan and Madhuri Dixit-Nene wax statue at Madame London. With the release of the statue actress Katrina Kaif has became the seventh Bollywood celebrity to get this honor.
In relation to this when the media person asked her about the wax statue then she just said, "This is amazing it does look really like me." And the actress was very happy.
On the other hand if we move to the past then we can see how hard Katrina Kaif has worked in the industry to get this height.
Actress Katrina Kaif was earlier recognized as Katrina Turquotteand was born on 16 July, 1983 in a British family. Actress father was an Indian and mother was from British, she started her career as a model and then with hard work she managed to enter Telugu and Malayalam films.
Looking after her work Kaizad Gustad cast Katrina Kaif for the first time in the Bollywood movie Boom with Bollywood well known celebrities while, the movie was not so successful and some actors of the movie even believe that it was their mistake to work for an open minded movie like Boom.
Katrina Kaif didn't change her mind and was working very hard for the industry then we had seen actress in hit movies like Maine Pyaar Kyun Kiya and Namastey London.
Apart from this many problem came in her life that includes her sister Isabel Kaif mms video and followed by her picture with a porn movie producer.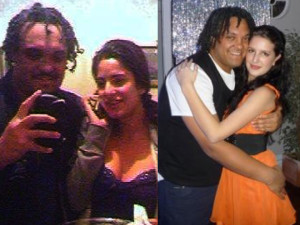 In the picture actress Katrina Kaif was standing in a comfortable manner with porn movie producer Terry Stephens and was talking over phone. Along with this Katrina Kaif's sister picture was also reached the online search engine with the same porn producer that simply means that she had some connection with him in the past.
While, till date it has not been cleared what was her and sister's relation with porn producer and the actress didn't made any comment over it.
If sources are to be believed then there is a very deep story behind the pictures with terry but these days actress Katrina Kaif is in a live in relationship with Ranbir Kapoor and the couple is planning to get married soon.
It shows that the actress Katrina Kaif had faced a lot of struggle in her life and today she had got an achievement with her wax statue at London.
Bollywood Dhamaka is trying to grab more and more information and we will soon get back with more updates and information.