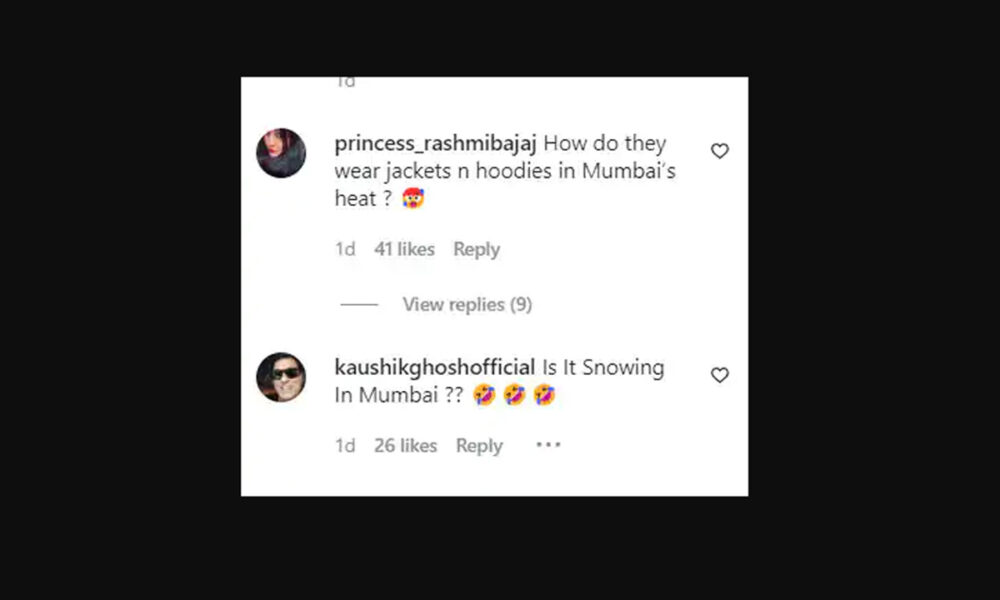 Malaika Arora and Arjun Kapoor are among the trending actors these days across social media. The duo locked the headlines for one or the other reason – sometime because of the bold photoshoot or the private party pictures.
Well, this time they are getting trolled across social media platforms in relation to Malaika Arora's dressing. Yes, you heard it right!
In a recent picture, Actor Malaika Arora and Arjun kapoor was spotted together and the actress was seen wearing oversized jacket and top at Mumbai airport.
View this post on Instagram

Arjun and Maliaka Arora were coming back from Paris holidays after celebrating the birthday party but people started commenting on their pictures. A user commented publicly on social media platform it was "snowing in Mumbai?"
The airport video was shared by Viral Bhayani on instagram.
On the other hand Arjun Kapoor was spotted in a black sweatshirt and pants.