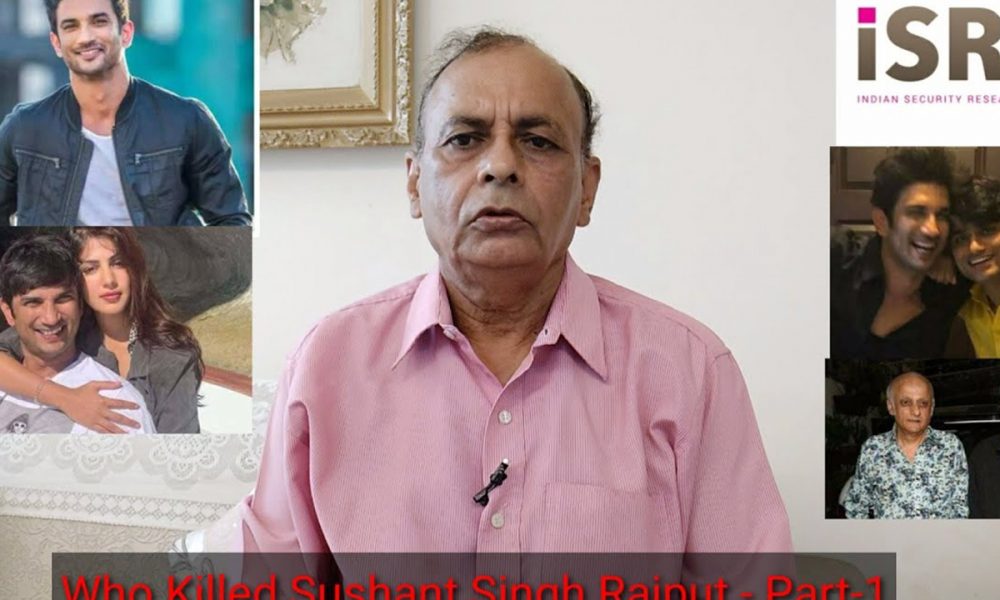 Photo: Youtube
It goes without saying that the suicide of Sushant Singh Rajput shook everyone to their core and gave rise to many debates and speculations. Lately, a youtube video has surfaced and has been making rounds on the internet by an ex-RAW officer NK Sood. In the video, he has claimed that Sushant's suicide has a link to underworld. Sood also added that all of Rajput's close ones, including his girlfriend Rhea Chakraborty, his servant and friend Sandeep Singh what has been going on but didn't extend any help, as a result, the actor felt betrayed.
As per the video release by the former RAW official, although the scandalous doesn't reside in Mumbai, he still has a heavy influence over the city, that's either by physical powers, close connections with people at the top or by money. That is why Sood mentioned that he feels there is a strong chance for Sushant's murder to be linked to this infamous don. He also believes that Sushant must be getting threats by his gang and that is why he changed is number over 50 times these past few months.
In the 11 minute video, it has also been said that the former actor many a times slept within his car because he was afraid of getting killed unexpectedly. The former RAW official also mentioned that this alleged murder was carried out by professionals. This must include shutting down CCTV cameras and even the missing duplicate key. Sood claimed that there are many shreds of evidence that point towards the suicide actually being a well-planned murder.
You can watch the video here: