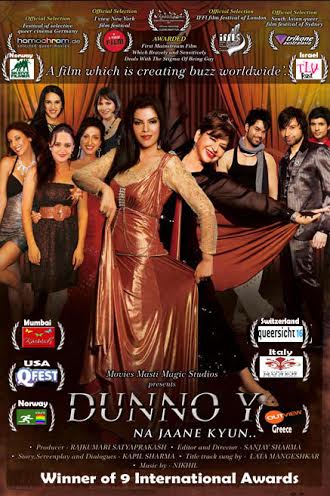 Mumbai: The triumphant journey of internationally acclaimed Dunno Y…Na Jaane Kyun seems never ending! After getting screened at major countries and festivals of New York, Houston, London, Sydney, Oslo, Athens, Cologne, Dortmund, Switzerland, Israel, Alta, Italy, Mumbai, New Delhi, Nashik it is now getting screened at the prestigious festival of Warsaw in Poland.
This festival is one of the most important event on the cultural map of Poland. They select films which are either widely acclaimed by critics and viewers or films which became a part of the canon of the worlds most important LGBT production. Besides movies this festival is famous for its exhibitions, concerts and meetings with international artists. Kapil Sharma and Yuvraaj Parashar are invited to attend the festival and they will also be doing a dance performance. The film also stars Zeenat Aman, Kabir Bedi, Helen, Rituparna Sengupta, Tara Sharma, Aryan Vaid and Mahabanoo Modi Kotwal. It is directed by Sanjay Sharma. Lata Mangeshkar sang the title track. It has won 12 international awards and Kapil Sharma and Yuvraaj Parashar best actors award.
Incidentally its sequel called Dunno Y 2 (Life Is A Moment) is getting made in collaboration with European production house and is shot in Norway. It stars Zeenat Aman, Kapil Sharma, Yuvraaj Parashar and a mix of European, Pakistani and Indian actors. Its co directed by Sanjay Sharma and Norwegian director Tonje Gjevjon. Its first look teaser is available online on you tube.