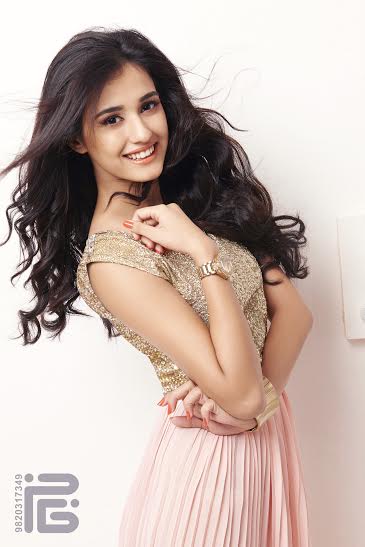 With a blockbuster T-Series song alongside Tiger Shroff already to her credit, Disha Patani made her big Bollywood debut with MS Dhoni – The Untold Story !
The actress is being touted as a talent to watch out for and managed to leave an impressive despite her humble screen time in the biopic entertainer.
Eluding charm and grace, Disha walked away with rave reviews with co-star Sushant Singh Rajput being the first one to congratulate her for the great debut.
Not only did she manage to impress the likes of major powerhouse performers like Anupam Kher who called her "excellent" but also contemporaries like Athiya Shetty who praised her performance and ability to emote so beautifully. Filmmaker Kunal Kohli too raved about her and took to a social networking site to voice his praise.
The actress also had some encouraging reviews come her way :
Said Komal Nahta, "Disha Patani makes a very confident debut. She plays the bubbly Priyanka with élan. "
Said Bollywood Hungama, "Disha Patani makes a sparking debut with the film".
Said Faridoon Shahryar,"Disha Patani makes a sprightly debut.. She's a natural in front of the camera and has a wonderful screen presence! "
Said Abhi Kapoor, "Disha Patani is the one who looks good and she will have a wonderful career."
Said KinkyLittleBoots, "Debutante Disha Patani's chirpy smile will make you fall in love with her."