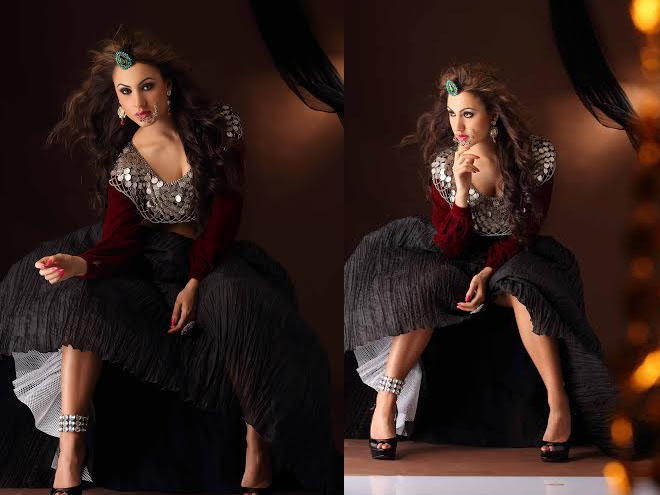 Mumbai: Director Rohit Shetty, known for unique kind of action in his films who will be seen hosting the fifth season of reality TV show Fear Factor: Khatron Ke Khiladi the action- adventure show is an amalgamation of stunts and entertainment.
Rohit Shetty has mastered the art of pleasing the masses with his box office responses. As per the sources new B'town Bee Miss India UK Deana Uppal who is pleased with Director Rohit Shetty style of working in reality show Fear Factor: Khatron Ke Khiladi she has got inspired by his films where she saw top action sequences like blowing up cars, flying of the goons with one heroic touch. Deana Uppal was in Big Brother and was the third finalist in the show and now she is in KKK. Deana has already signed two Bollywood films.
As sources to be believed Deana Uppal was heard speaking about The Hit Man of Bollywood Rohit Shetty, A man whose films are ostentatious, there's certain understated about his personality. He is very active and fearless the way he hosts the show. Deana finds herself very lucky by participating in the show to face fear of her life. Deana is really excited about the stunts and nervous too, as sources claimed.