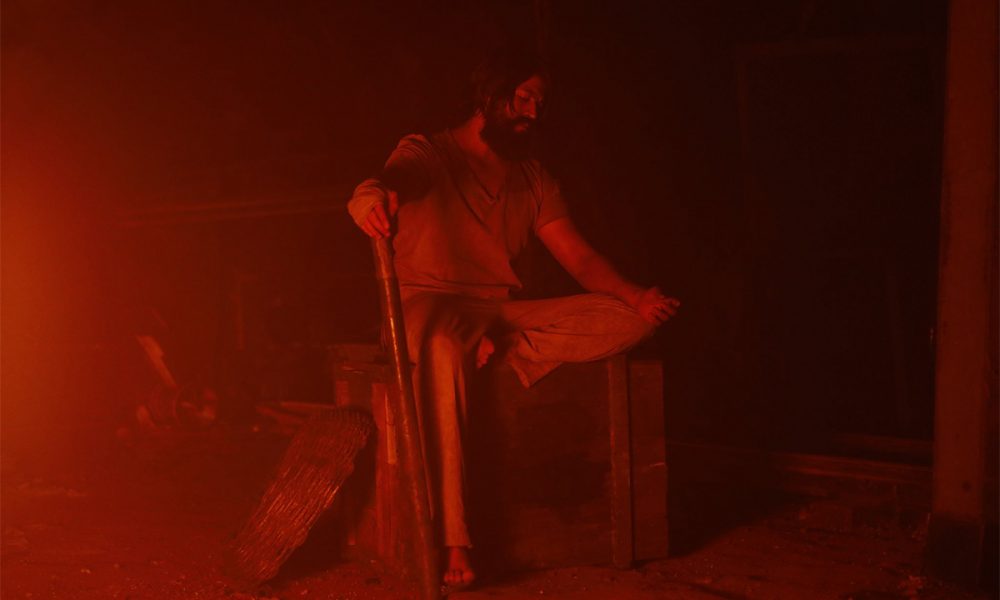 Source: Twitter
KGF: Chapter 1 that released in 2018 is considered one of the most successful films to come out of the south cinema. People from all over the nation finally recognised the potential the Kannada industry has and made the film superhit in no time. Fans can now hardly wait until the second part of the film releases.
Here is why we think 'KGF: Chapter 2' will surpass the original film.
1. Director of the film Prashanth Neel was seen saying that most of the writing for the original film i.e. KGF: Chapter 1 happened during the sets of the film itself when they were in the process of shooting. He has however assured that the writing of the second instalment is going to be 'the strongest' in his career.
https://twitter.com/prashanth_neel/status/1340546858435760129
2. As the first film was a smashing hit when it released in theatres and also on the OTT platform. The fanbase of the entire KGF franchise has increased and become stronger than ever. More so, the delay because of the pandemic has also made fans extremely anticipated for the release.
— Hombale Films (@hombalefilms) January 9, 2021
3. Apart from actors like Yash and Srinidhi Shetty making a comeback for the second part. Bollywood sensations like Raveena Tandon and Sanjay Dutt also got roped in to play crucial roles in KGF: Chapter 2. This again has led to the boost of the film's fanbase as fans of these icons are also intrigued by the film now.
THE gavel to brutality!!!
Presenting #RamikaSen from #KGFChapter2. Thanks KGF team for the gift.#HBDRaveenaTandon @VKiragandur @TheNameIsYash @prashanth_neel@SrinidhiShetty7 @duttsanjay @Karthik1423@excelmovies @ritesh_sid @AAFilmsIndia @FarOutAkhtar@hombalefilms pic.twitter.com/EjxQ0rCrE4

— Raveena Tandon (@TandonRaveena) October 26, 2020
It's been a pleasure working on this film and I couldn't have asked for a better birthday gift. Thank you @prashanth_neel, @Karthik1423, @TheNameIsYash, @VKiragandur, #Deepak, #Lithika, #Pradeep & the entire team of KGF. pic.twitter.com/5BPX8injYM

— Sanjay Dutt (@duttsanjay) July 29, 2020
4. The teaser for KGF: Chapter 2 got released recently. Just after a few hours of release, it ended up breaking a record on Youtube by being the film teaser to have the highest amount of views within 24 hours!
https://twitter.com/prashanth_neel/status/1349771047164284929
5. The film will have a pan-Indian release i.e. it will be releasing in 5 languages in order to reach and relate to a wide set of audience. These languages are Kannada, Hindi, Telugu, Tamil and Malayalam. The film is originally going to be a Kannada film.