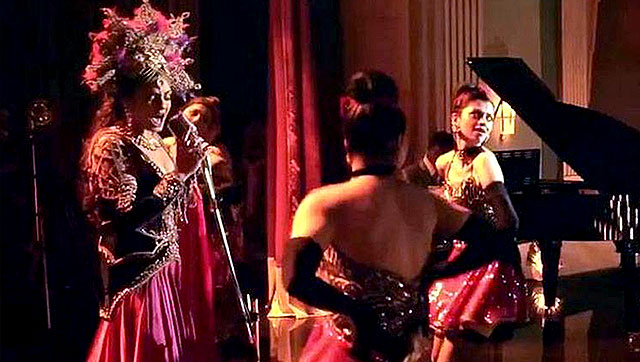 Mumbai: Bollywood actor Anushka Sharma and Ranbir Kapoor's upcoming movie Bombay Velvet was under media headlines with the release of the first look and this time it has been informed that now Bollywood actress Raveena Tandon will go with the retro look for Anurag Kashyap film Bombay Velvet.
As per the sources, actress Raveena Tandon will play the role of a senior jazz singer and the beautiful designed has been done by Swapnil Shinde. Last time, we have seen actress Anushka Sharma in the same look and that look was also designed by Swapnil.
Well the retro look doesn't suits everyone but actress Anushka was looking wow and let's wait for comments for Raveena Tandon's look from the audience then we can decide – who looks best in Retro look.
[socialpoll id="2266766″]