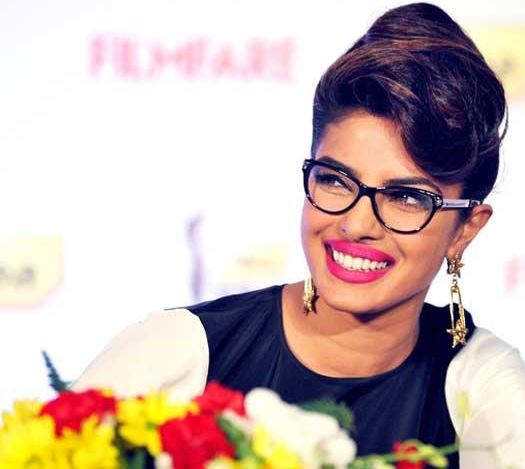 Mumbai: Rajhans Nutriments, a division of Rajhans (Desai- Jain) Group, has launched for the very first time, Hoppits, a premium chocolate bar with unique combinations that are currently not available in this category. Bollywood's leading lady and International Pop Icon Priyanka Chopra has been named the Brand Ambassador for Hoppits.
Launched under the Schmitten umbrella, these chocolates are available in 4 exciting variants including Rich Caramel with Golden Nougat, Roast Almond with White Nougat, Dark Chocolate with Granola and Nuts, Dark Chocolate with Granola and Fruits. Hoppits is priced between INR 25 and INR 40 for 25g & 40g bars respectively.
Speaking at the launch of Hoppits, Mr. Jayesh Desai, Chairman, Rajhans Group said, "With the launch of Hoppits, we want to create a niche segment for Granola Dark Chocolate bars that appeal to the evolved connoisseur of chocolate. We launched Schmitten; premium chocolate made from Swiss technologies & equipment's from UK and Europe. A Few months ago with seven exciting variants and received excellent response from the Trade/Consumers.
Mr. Desai further added, "Riding on the success of Schmitten, we are now introducing Hoppits, at a very affordable price point with the hope that the masses will now get access to fine tasting chocolates well within their reach. We have also signed on Bollywood heartthrob, Priyanka Chopra as our brand ambassador to convey our message of 'Here's to good taste' out to everyone."
Launching the Hoppits brand, Priyanka Chopra, said, "One bite into a delectable bar of Hoppits Chocolate and you know you've made the right choice and that's exactly what happened with me! I'm so pleased to be here to launch the Hoppits brand in India and also to be able to share this sinful indulgence with everyone. It's a symbol of good taste rolled into a delicious bar of chocolate!"
With a strong backing from its parent, Rajhans (Desai- Jain) Group, it has been ensured that the best quality standard has been utilized for the manufacturing of Schmitten and Hoppits.
The manufacturing site in Surat is of world class standards, with only the best European equipment manufacturer being chosen in each area. The factory provides an experience of a technologically advanced set up and all this has been done to bring to India, the true taste of an international chocolate.
Rajhans Nutriments Pvt. Ltd. launched a new brand of chocolate targeted specifically at India's youth and young adults. A brand name – 'Schmitten' and its concept has been developed to reflect this and appeals to this segment.
Rajhans Nutriments has come up with the 3rd largest chocolate project in India which ranks no. 1 in terms of technology. The company has launched a premium quality chocolate and are geared up to build a brand that will spell class. Rajhans Nutriments has established its Chocolate Manufacturing Unit in the area of 1.75 lakhs sq. ft. in Gujarat, Surat – Ahmedabad National Highway-8.
The Rajhans (Desai – Jain) Group is a young, dynamic company which in a short span of over a decade has business interests spanning Real Estate, Entertainment, Hospitality and Textiles. The group is considered to be extremely well established and trusted.
Here is an emerging Indian conglomerate with directly and indirectly 8000+ employees from Surat and other branches which include Mumbai, Kolkata, Delhi and Chennai. It's a sterling example of the next generation of home grown entrepreneurs that is the front runner in the emerging billion dollar corporations of the new millennium.