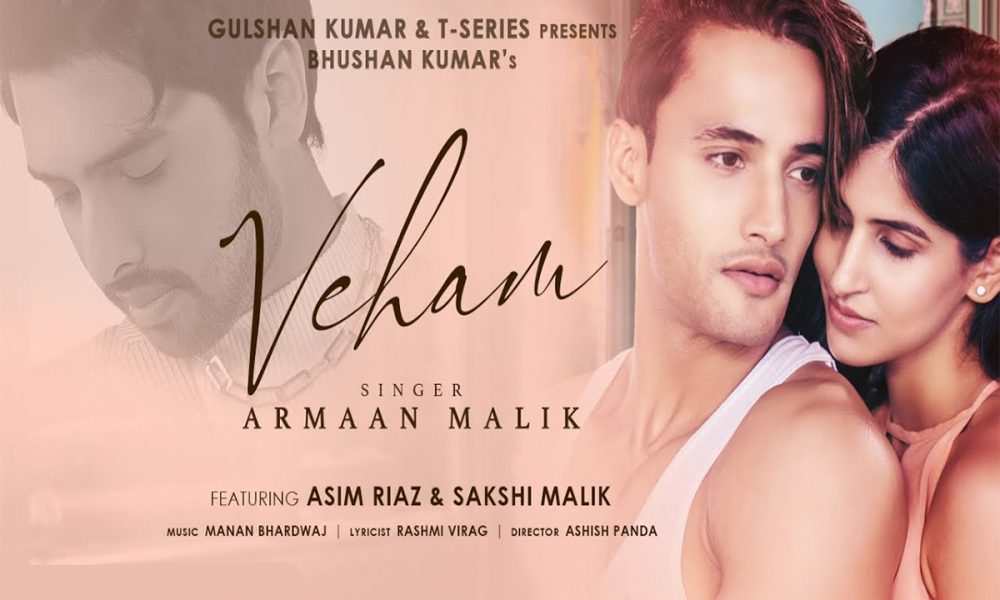 Source: Instagram
Bigg Boss sensation Asim Riaz has starred in yet another music video. This time, it was for singer Armaan Malik's new song 'Veham' . Sakshi Malik also posed as the love interest of Asim in the song which was composed by Manan Bhardwaj and lyrics were by Rashmi Virag.
The music video was about longing for someone who doesn't love you. The role played by Asim was of a guy who is in love with a woman who doesn't have romantic feelings for him. Unfortunately, she goes along with the idea in order to win someone she desires in her life. Although the premise is quite common, the duo has looked amazing on the screen while potraying it.
See the video here:
The music video is available on T-Series' official Youtube handle. Since it's release earlier today, it has over 5 million views so far and is trending on #27 spot on the video-sharing website.
Some of the shots and sequences are also quite beautiful to look at. Some scenic locations have also been used in the video, which was filmed by Sameer Arya, the cinematographer.