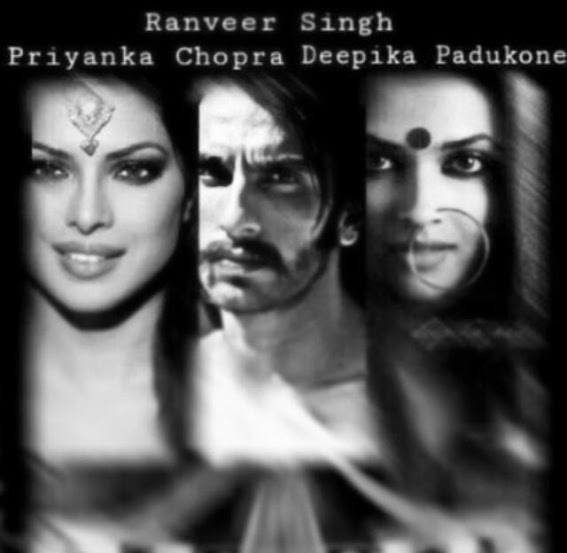 Filmmaker Sanjay Leela Bhansali is happy to announce his next labour of love.
After the stupendous success of Ram Leela, comes the magnum opus from Eros International and creative maverick Sanjay Leela Bhansali, as he introduces to the world the trailer of India's first truly global movie,"Bajirao Mastani" today.
Known to create nothing short of masterpieces, Sanjay Leela Bhansali who is also the recipient of a Padma Shri award ,has never failed to deliver films rich in content and high on entertainment, a visual spectacle captured on celluloid.
Starring Ranveer Singh, Deepika Padukone and Priyanka Chopra among others, Bajirao Mastani , has been a longstanding dream of the filmmaker which is finally being realized ,transporting audiences to a land of war, grandeur and love.
Talking about the film says Sanjay Leela Bhansali, "'Bajirao Mastani' is a story extremely close to my heart, one I have lived with for several years.Though it is a story of a Maratha warrior, it's still a love story and love is such a universal emotion. That a film is being made on the man who loved two centuries ago is a triumph of that love ."
Considering the scale of the film , the grandeur, the years of research that have gone behind it , spectacular performances from the starcast and the manner in which it is being mounted , Bajirao Mastani promises to truly hold true to its title of being "the first truly global film" to come out of India.
Given that Bajirao Mastani is the kind of film that comes once in every 50 years, the film continues to remain ,one of the most anticipated films in the history of Indian cinema.
Sunil Lulla, Eros International Media Ltd. said, "It's a pleasure to join hands with a visionary like Sanjay Leela Bhansali who is best known for the grandeur of his sets, the magnificence of his characters and his unique style of storytelling which etches in the hearts of the audience for a long time"
Eros International & Sanjay Leela Bhansali's Bajirao Mastani starring Ranveer Singh, Deepika Padukone, Priyanka Chopra,Milind Soman and Tanvi Azmi among others is scheduled to release 18th December,2015