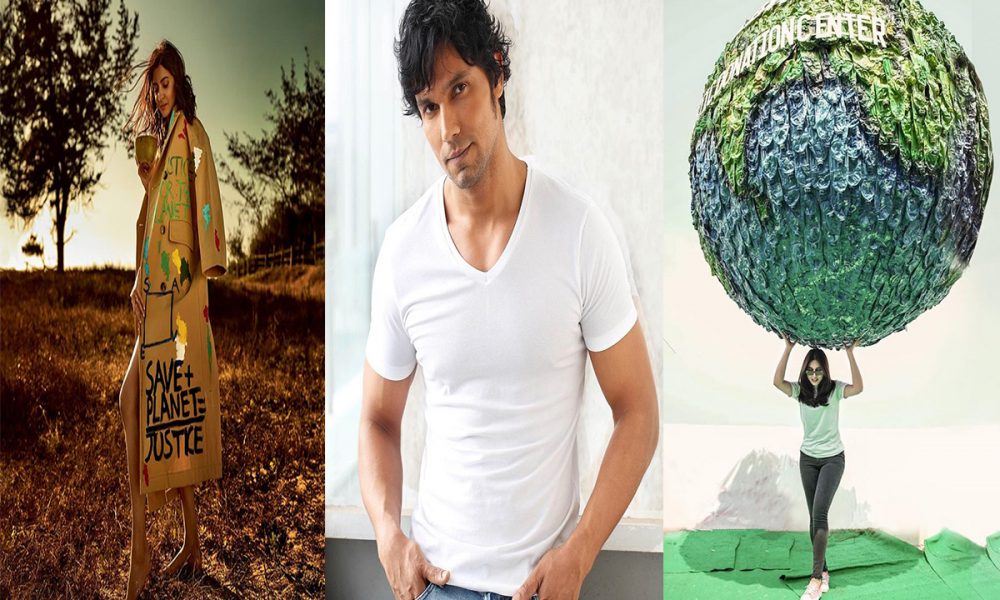 On the occasion of World Nature Conservation Day, many celebrities took to their social media to spread the word about the movement. As the name of the day suggests, nature conservation is a necessary issue for the betterment of the environment. Acts like saving species from getting extinct, restoring and taking care of natural habitats and protecting bio-diversity come under conservation movements.
Here is how some of the celebrities encouraged their fans and spread awareness regarding this important day.
Randeep Hooda is the Environment Ambassador for UN's Aquatic Migratory Species and an active member when it comes to raising awareness regarding the issue of protecting our environment. Hence, in order to celebrate World Nature Conservation Day, the actor joined hands with Mumbai Police and took a cleaning initiative for Versova Police Station. Environmentalist Afroz Shah was also made part of this noble initiative.
He also uploaded the glimpse of it in his Instagram.
https://www.instagram.com/p/CDLvv87hU88/
Another Bollywood celebrity, Anushka Sharma took to her social handle to post scenic pictures of nature. She is also seen in some pictures enjoying the greeny. On her caption, she explained the importance of conserving the environment and how humans must take steps to be respectful towards mother nature. Check it out:
https://www.instagram.com/p/CDLMEAmJudT/
https://www.instagram.com/p/CDLMFymJL-I/
https://www.instagram.com/p/CDLMBtmpMUI/
Popular actress and a 'Climate Warrior' Bhumi Pednekar also used her platform to raise awareness regarding the importance of this day. On her Instagram feed, she uploaded images of many picturesque and scenic places which are slowly getting covered by vibrant greenery which has been created through animation. Her fans were impressed by witnessing this unique concept.
https://www.instagram.com/p/CDLIsSmpVRM/
https://www.instagram.com/p/CDLIv8gpLxg/
https://www.instagram.com/p/CDLIyhHpTKD/
https://www.instagram.com/p/CDLI1BHp_az/