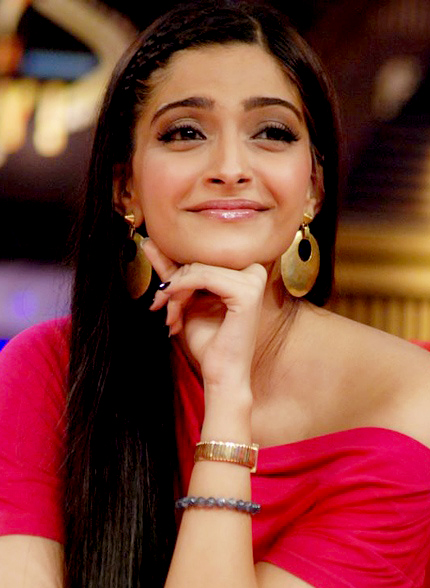 Mumbai: With the starting of this year the dating scenes are seems under spotlight and this time joining the league actress Sonam Kapoor during the Sansui Colors stardust Award.
Yes, if sources are to be believed then during the event Sonam Kapoor was called once the stage for taking her award for best actress in a comic role for the movie Khoobsurat. She was very happy and during a speech actress thanked her 'lucky charm'.
Who is the Lucky Charm?
In relation to this famous personality Karan Johar made a comment with a smile that 'He Knows who is Sonam's lucky charm' then the actress continued her speech but the speech ended with a blushing moment. This raises a question in the mind of audience and fans – Is Sonam Kapoor dating anyone?
Well the fans are very much interested to know about actress relationship status.