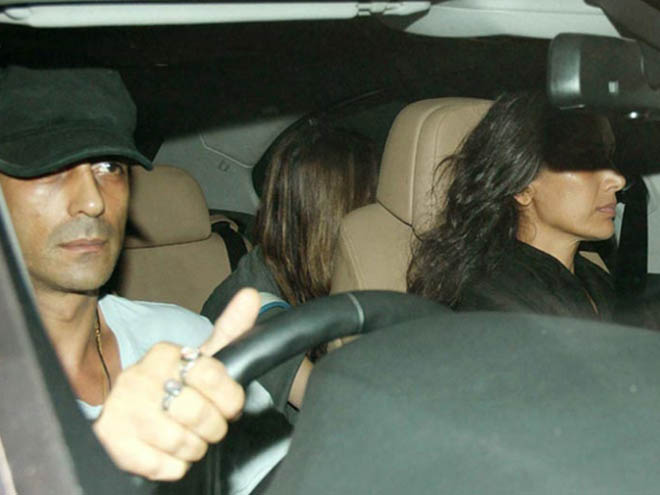 Mumbai: Hrithik Roshan and Sussanne divorce reason was not revealed for a long internal of time but few sources informed that the popular actor Arjun Rampal is expected to be the reason behind it. Well, the reports were not confirmed at that point of time.
Many a times Hrithik's ex wife Sussanne and Arjun Rampal presence were recorded at parties and other events.
If we say it was not the truth but again Actor Arjun Rampal and Sussanne has been seen together in a car at the screening of X-Men: Days of Future Past and a brilliant cameraman captured the moment.
Arjun Rampal was driving the car and Sussanne was sitting on the back seat and if sources are to be believed to avoid media glare, Arjun Rampal and Sussanne left the preview from the back exit.