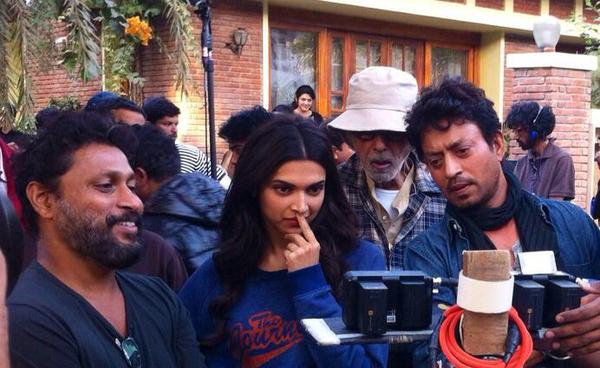 Mumbai: Bollywood actor Amitabh Bachchan and Irrfan will soon be seen together in upcoming movie Piku and in relation to this the filmmaker Shoojit Sircar said, "Both are stalwarts from different schools of acting. Irrfan is an international star in the true sense of the term, and he coming with the legend of Hindi cinema was a big moment for me. I was very excited and also a bit sceptical on the first day of the shoot when Mr Bachchan and Irrfan met on the sets, it was a Robert De Niro and Al Pacino kind of moment for me. But it all went well. They hugged each other saying, so finally we come together and sat down to chat."
This is one of the most awaited movies of the industry and the story line of the movie is all about actress Deepika Padukone's relationship with her father (whose role has been played by Amitabh Bachchan) and who spends most of his time obsessing over age-related issues.
As per the pdates, Irrfan Khan will be seen playing a very good role where he I in Deepika's love interest, is considered to be an intruder in their family by her screen father.
Director said, "There is a little bantering in the storyline as the father wonders what Irrfan is doing in his family while the latter thinks that he's not intruding but he's sucked into the family."
He added, "The megastar's chemistry with Irrfan is one of the highlights of the movie. When Irrfan is acting and when not, it is difficult to tell, and we were completely mesmerised by Big B."