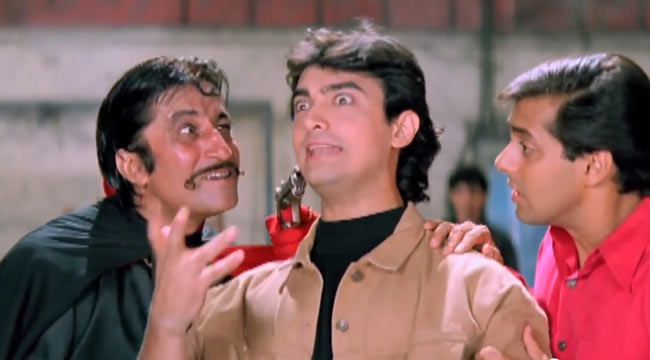 Mumbai: Bollywood comedy movie Andaz Apna Apna starring famous celebrities including Aamir Khan, Salman Khan, Karishma Kapoor, Raveena Tandon, Shakti Kapoor and Paresh Rawal has today completed 21yrs of success.
Movie fans are celebrating the day and are posting different pictures and videos over the social networking websites.
On this occasion Team Bollywood Dhamaka has collected few very funny clips from the movie and we hope the reader will love it.
Along with this we have started a contest for the readers and the person who makes the best comment for the movie using our hashtag (#BollywoodDhamakacomedyexpress) on twitter will be rewarded with prize.
BollywoodDhamaka.in congratulates team Andaz Apna Apna for the wonderful journey.
https://www.youtube.com/watch?v=6jmTuaKYHIA
https://www.youtube.com/watch?v=Gi-kxcLANj0
https://www.youtube.com/watch?v=LpMIE1B6KWs