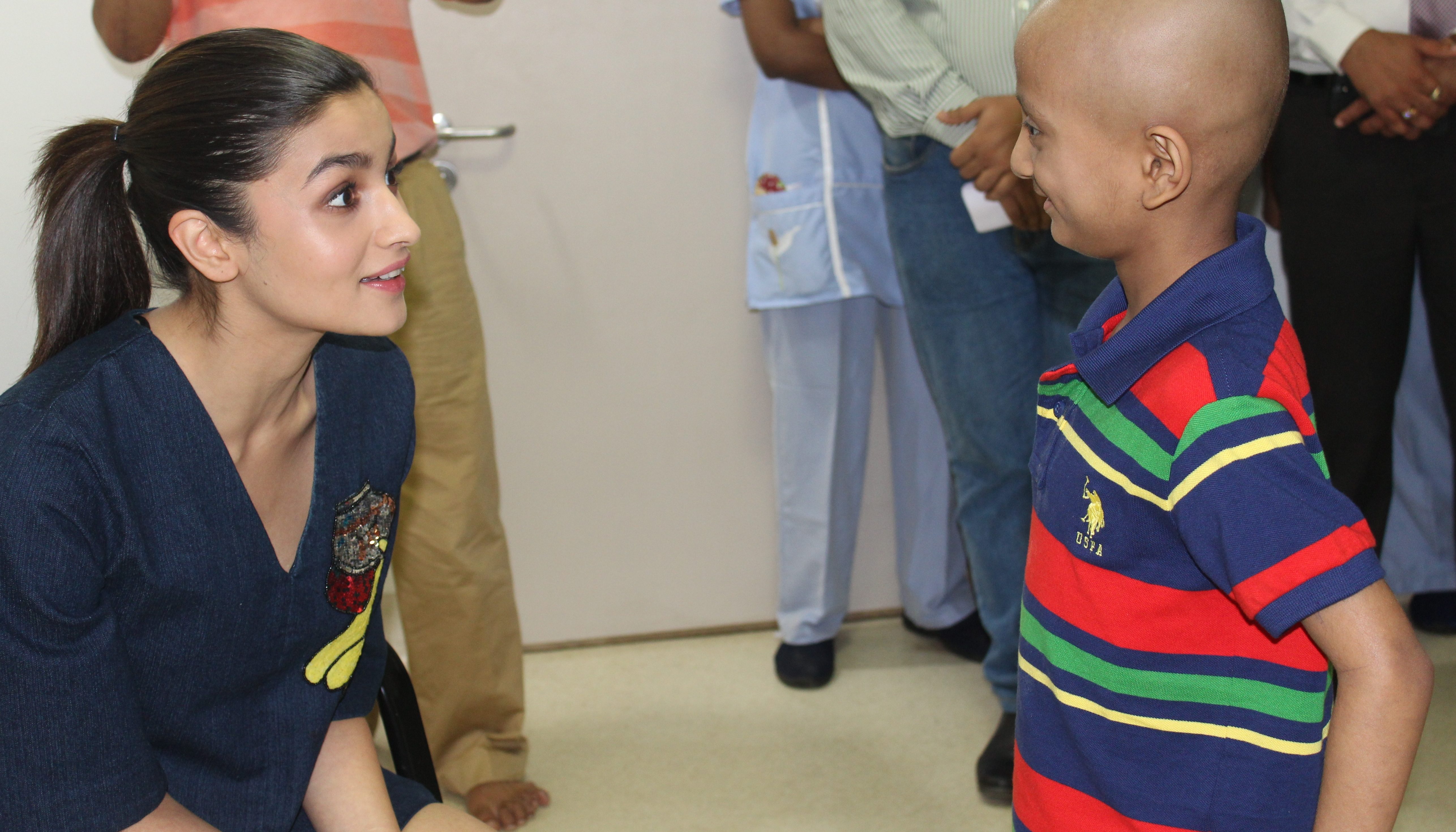 Mumbai: Indore-based 7 year old Vedant's only two wishes were to become a pilot when he grows up and spend a day with Alia Bhatt! Sadly, a rare kind of cancer hit him last year, for which he had to come to Mumbai for treatment.
After a successful battle at Kokilaben Dhirubhai Ambani Hospital, his wish finally came true when his dream girl Alia gave him a surprise visit on the day of his discharge from the hospital. Incidentally it was also Vedant's birthday on that day, and was his best one as he celebrated it with his favorite Alia Bhatt. The hospital management was elated to give one final gift to Vedant before he walked out of the hospital all healthy, without any trace of cancer after intensive care under Dr. Santanu Sen, Senior Oncologist from Kokilaben Dhirubhai Ambani Hospital.
Alia spent some quality time with Vedant where they shared his birthday cake and a chocolate. The actress, who always advocated about living life to the fullest, shared the same with Vedant. She instilled a lot of hope in the young boy and gave a lot of encouragement to explore all that life has to offer. Vedant had few pictures of Alia he had collected over the period of time and Alia graciously signed those for him.
His family is grateful to Make A Wish Foundation and the Kokilaben Dhirubhai Ambani Hospital who helped Vedant start his new life with this beautiful surprise!