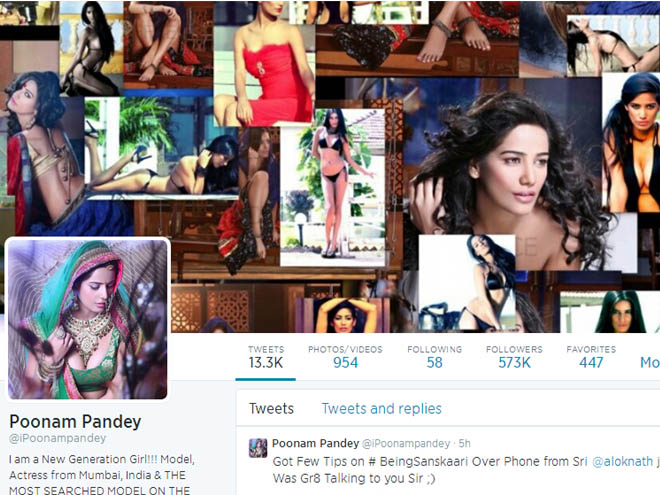 Mumbai: Actress Poonam Pandey knows the best way to attract her fans and engage them with one or the other topic and with the entry of Actor Aloknath on twitter she has started talking about him and his good habits.
Along with this Poonam Pandey has also replaced her bold profile picture from social networking website Twitter with a sanskaari Indian dress picture where the actress is seriously look wow!
This time actress has made a tweet @ipoonampandey tweeted, "Got Few Tips on # BeingSanskaari Over Phone from Sri @aloknath ji .. It Was Gr8 Talking to you Sir ;)."
It seems Poonam Pandey is trying to change her bold image to a Sanskaari Indian girl or is she coming with a new project where the sanskaari image is very much required.
While, her trick to Sanskaari seems working and fans are very much attracted towards her and tweeting for the actress.
Well, let's wait for the updates and see what next Poonam Pandey waiting for…