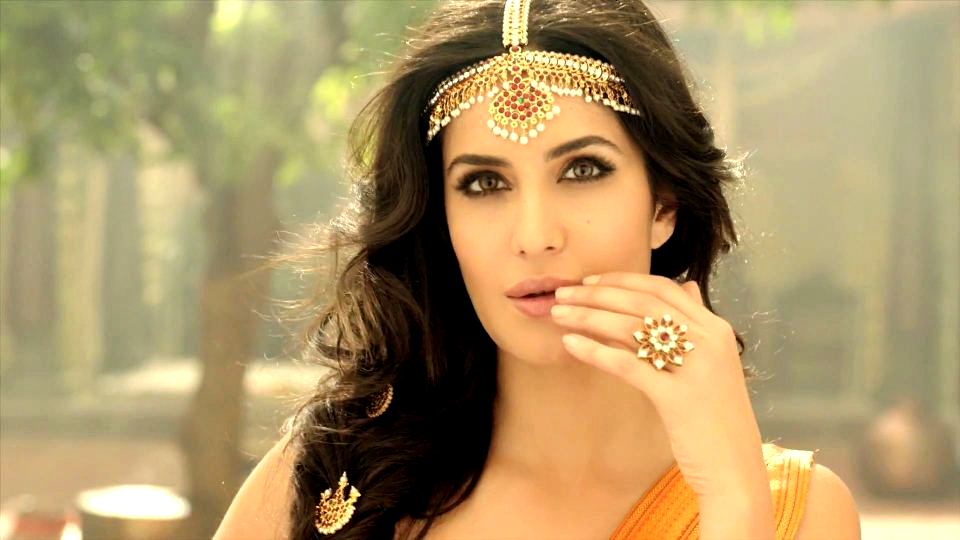 Mumbai: Katrina Kaif who recently unveiled her wax figure at Madame Tussauds London, recently emerged the top brand endorser of 2014 as per the official Times Celebex ranking, based on the annual compiled data for the year 2014.
The actress elbowed out her contemporaries to make it to the top spot , with a whopping 16 brands, the highest for any female actress/sports personality as per the recent Times Celebex list, a rating index, based on several measurable parameters, including the stars' Box Office performance, their ability to stay in the news across media, their brand endorsements and their dominance on social media.
Times Celebex is a scientific and robust ranking system based on data collected from 60+ publications and 250+ TV channels, making it the first ever ranking system for Bollywood.
Apart from being one of the most sought after actresses in Bollywood,Katrina Kaif is also the most popular face on the small screen courtesy her kitty of endorsements that include everything from a soft beverage brand, to products in the cosmetic line right down to a jewellery brand.
Katrina has carved a niche for herself as one of the most bankable Bollywood stars, with brand equity on par the top male actors of Bollywood given the success the brands have seen post her association with them.
Katrina emerged the "most popular actress" of last year , based on Ormax "Stars India Loves" report ,conducted across 44 cities.What's more is that the actress was recently crowned "The Hottest Woman in the World" as she bagged the Numero Uno spot on the Ultimate Guys Guide- Maxim India's Hottest List for 2014, an annual poll with some of the most gorgeous women competing for the crown.
It doesn't just stop there ,Katrina was voted the "Sexiest Woman Alive" by a Youth Survey 2014 conducted by the national daily , elbowing out Hollywood star Angelina Jolie and music sensation Beyonce ..Katrina Kaif was the only Bollywood actress to feature in the top 10 rankings of the survey,held by TRA – Trust Research Advisory last year across 15 prime cities in the country.
The actress also emerged on the number 3 spot on the Most Searched Indian People list , as per the Google Zeitgeist list 2013, surpassing views of Master Blaster Sachin Tendulkar in one of his career's finest years.Katrina was also voted sexiest woman in the world for 5 years in a row by a leading magazine.