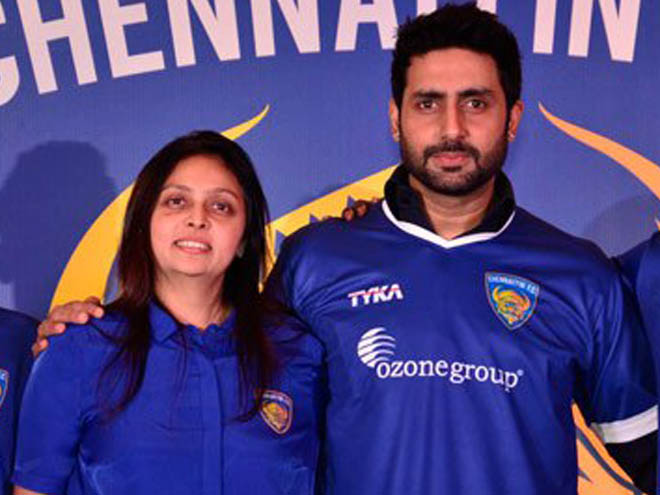 Mumbai: Abhishek Bachchan is on a roll , with the stupendous success of his last film Dhoom 3, followed by his championship win at the Pro-Kabaddi League and his new football team Indian Super League (ISL)'s Chennaiyin FC – the actor now has another reason to celebrate as his recent blockbuster, Happy New Year crossed the 200 crore mark, making this his 2nd film to enter the coveted club.
Abhishek has now to decided to take two full months off to focus on his Indian Super League team, the Chennaiyin FC and travel with them at the matches to boost their morale.
Abhishek Bachchan said, "The ISL is at a very crucial juncture and my team needs to be taken further. We had our inaugural game in Kolkata which is like the nerve-centre of football in India. I will be working on my football team till the end of the year. So that's going to be my only project till then.Whatever I do, I like to give my full concentration. So I don't want to treat football like a fly-by-night operation. So I'll be dedicating my next two months to football," Adding that, "I'm a team owner who likes to be involved with the game. I like to travel with my team. It boosts their morale".