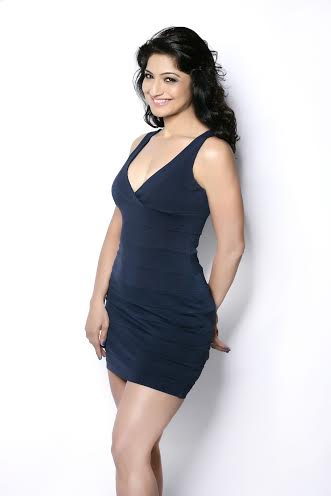 Mumbai: When every child is packing their bags back to school days. Khiladi Kumar brings "Holiday" a treat for everyone. HOLIDAY – A SOLDIER IS NEVER OFF DUTY is a slick action-thriller movie which is directed by Gajani fame director AR Murugadoss. Holiday features Akshay Kumar and Sonakshi Sinha in leading roles. Seen in supporting roles are Govinda, Aackruti Nagpal, Sumeet Raghavan and Freddy Daruwala. Holiday is said to be a remake of 2012 Tamil film Thuppakki. Actress Aackruti Nagpal who is making her comeback had done a great job and appreciated by critics.
Movie critic of HelloMumbai said, "On leave from the Indian Army, Virat Bakshi (Akshay) is bride hunting and meets Sahiba (Sonakshi Sinha). Along with his cop buddy (Sumeet Raghavan) he catches a terrorist who is part of a sleeper cell. From then on, he is engaged in a cat-and-mouse game with a terror mastermind (Freddy Daruwala). Aackruti Nagpal who made her comeback has done a decent job as Sonakshi Sinha's sister."
According to Dubaitoday, "On the whole, HOLIDAY – A SOLDIER IS NEVER OFF DUTY is a slick action-thriller that keeps you engrossed, enthralled and captivated all through, thanks to its fascinating premise and a watertight, razor-sharp screenplay. Actor Aackruti Nagpal reaches up to the make and can make big in Bollywood."
BombaySamachar said, "Let's not confuse HOLIDAY – A SOLDIER IS NEVER OFF DUTY with atypical Akshay Kumar film that tilts heavily towards humor and has an uninterrupted flow of gags. This one tackles serious issue — terrorism — and how a lone soldier sets out to annihilate the sleeper cells that are out to create mayhem in Mumbai. Sure, a number of films focusing on terrorism have made it to the big screen, especially post 9/11, but Murugadoss marries the serious issue and good old romance (Akshay-Sonakshi) most effortlessly. Actress Aackruti Nagpal had done a fabulous job which is appreciated by audience." Other Rating given by Critics are NDTV: 2/5, IANS: 4.5/5, Times of India: 3.5/5 and Taran Adarsh: 4/5.