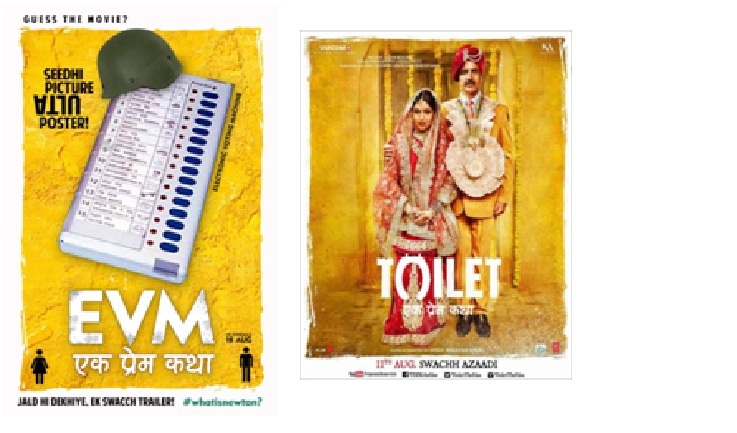 What happens when two iconic Prem Kathas collide? Well in the Twitter World, they both end of up grabbing attention. At least that is what is happening with Toilet Ek Prem Katha and EVM: Ek Prem Katha.
The trailer of Toilet Ek Prem Katha was released last night. Along with the same posters of EVM : Ek Prem Katha was also being discussed. The posters were accompanied by #GuessTheMovie.
It seems that EVM: Ek Prem Katha are the spoof posters for the upcoming movie Newton that stars Raj Kumar Rao in the leading role. Another hashtag that is being associated along with these posters is #WhatIsNewton.
Newton had its world premiere in the Forum section of the 67th Berlin International Film Festival and won the Art cinema award at the event this year. It is slated to release this August.