The release of Humpty Sharma ki Dulhaniya completes 6 years today! It's release shook the entire nation with its top-notch entertainment, the right amount of emotion, excitement and of course humour!
This modern take on DDLJ with Varun Dhawan and Alia Bhatt was not only loved by all but people also liked it because of how relatable it was for the current generation. The story revolves around Kavya (Bhatt) and Humpty (Dhawan) and their roller coaster of a love story.
So, here are the top 6 moments from Humpty Sharma Ki Dulhaniya that still make us overwhelmed:
When we see the immature, rowdy and playful Humpty transition into a slightly responsible version of himself.
The moment when DDLJ was playing in the film and everyone, along with the characters of the film cheered during the happy ending!
When Kavya playfully accuses Humpty of stalking her on Facebook. It made all of us guilty because that's something we've all done too!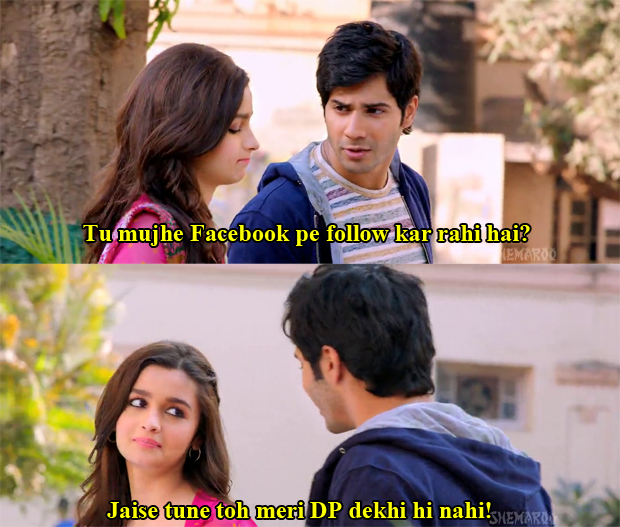 Kavya forgets her lines while making her grand announcement through the loudspeaker. This scene made us roar with laughter because admit it! It really happens in real life!
What kind of girl hasn't thought about looking as beautiful as Kareena Kapoor while daydreaming about their future wedding? This was the moment most single girls could relate to!
Last but not the least, the fun-loving and unapologetic nature of Kavya Prataap Singh was the most admirable moments from the film! She speaks her mind, parties out loud and will fight for what her heart desires. Her character is probably what made the film our personal favourite!