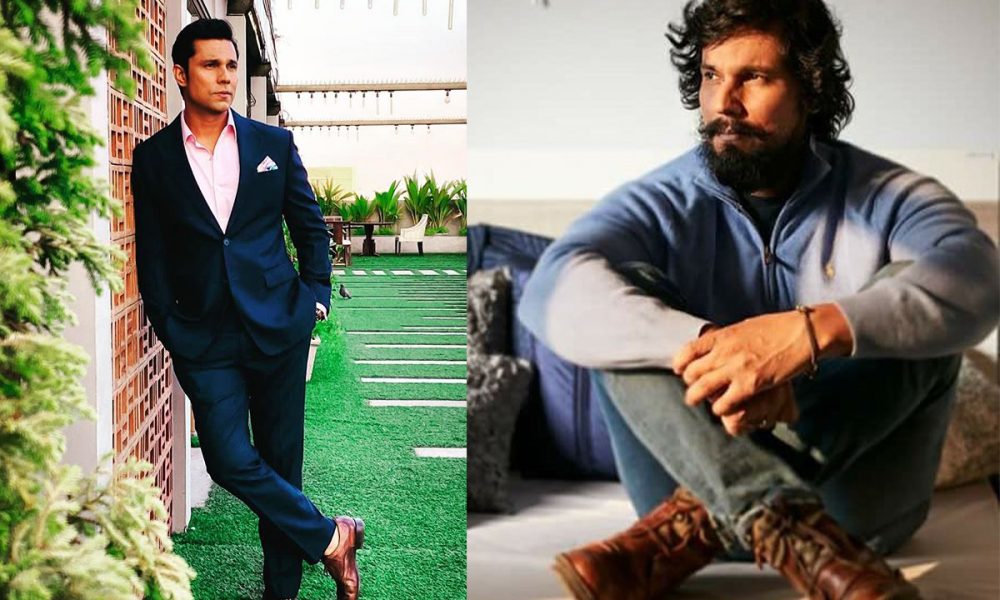 Source: Instagram
Today marks the 44th Birthday of the supremely talented actor, Randeep Hooda. He began his career in the world of Bollywood as he debuted with renowned director, Mira Nair's film 'Monsoon Wedding' in 2001. He further starred in projects like 'D', 'Darna Zaruri Hai', 'Ru Ba Ru' and so on which didn't perform that well in the Box Office.
However, it was in the year 2010 that the actor had his breakthrough moment as he garnered popularity and attention through his portrayal of ACP Angel Wilson in the film 'Once Upon A Time In Mumbai'. He then featured in other popular films like 'Saheb Biwi Aur Gangster', 'Jannat 2', 'Murder 3', 'Highway', Kick', 'Sarbjit' and so on for which he also received critical acclaim.
https://www.instagram.com/p/CD_Et_DhKoO/
Apart from acting, the star is also into equestrian sports and participates consistently in them. He also competes in them professionally since the year 2005. He is skilled at show-jumping and dressage. Randeep has often described horse riding his passion and owns a total of 6 horses currently. Being a professional in the sport, he is also the holder of many medals from that field. In fact, during the 2014 National Equestrian Championship, he won as much as 7 medals including 3 gold 2 silver and 2 bronze.
The actor also has a reputation for being a social activist and has been seen showing his support for various issues like improving poor communities, awareness towards chronic hunger. suicide prevention. He is also an environmental champion for the United Nation's ambassador for Aquatic Migratory Species. He was recently also seen participating in a cleanliness drive at Versova Police Station with BMC and Mumbai Police.
https://www.instagram.com/p/CDEQ0sxBA_P/
https://www.instagram.com/p/B_b_V9YnJdX/
On the work front, the actor also made his Hollywood debut as he starred as the antagonist in the actrion-thriller film 'Extraction' starring Chris Hemsworth in 2020. The film streams on Netflix and was a major hit. There was also news about Hooda signing up with a talent agency in Hollywood. So undoubtedly we'll see more of him on the international level in the coming future!