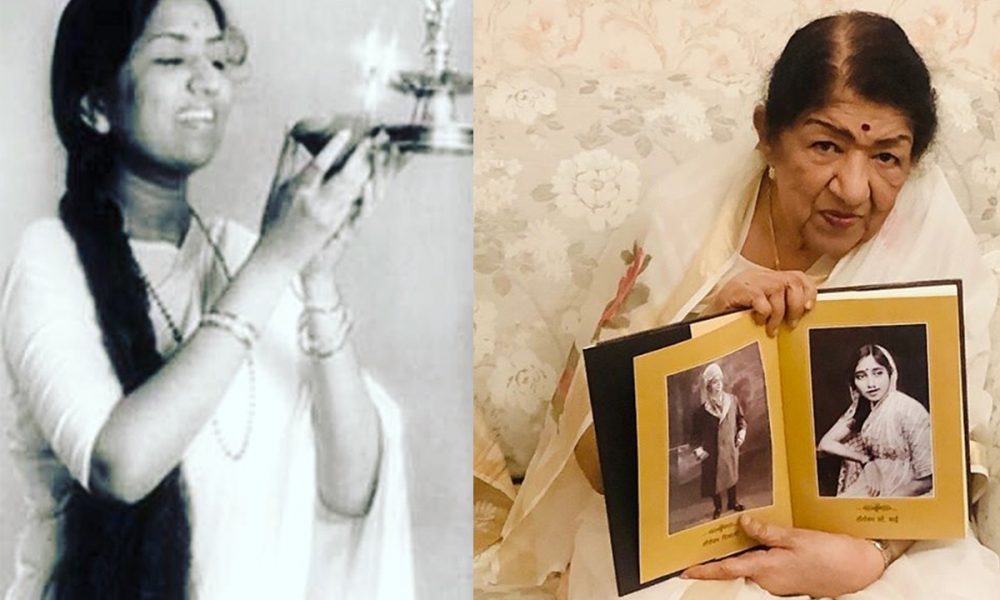 Source: Instagram
The singing prodigy from Bollywood, Lata Mangeshkar is celebrating her 91st birthday today! Being one of the most well known and esteemed artist to belong to the Indian music industry, she made her debut at only 13 years of age through the song 'Natali Chaitraachi Navalaa' from the 1942 Marathi film 'Pahili Mangalaa-gaur'.
Her first ever song in Hindi language was 'Mata Ek Sapoot Ki Duniya Badal De Tu' in the Marathi film 'Gajaabhaau'. She made her Bollywood debut from the song, 'Paa Lagoon Kar Jori' for the film 'Aap Ki Seva Mein'. There was no looking back after that. She gave Bollywood some of the most iconic songs which are still remembered like, 'Lag Ja Gale', 'Tere Bin Zindagi Se', 'Ajeeb Dastan Hai Yeh', 'Tere Liye', 'Chalte Chalte Yun Hi Koi, 'Tune O Rangeele' and so on.
https://www.instagram.com/p/B7_XTPeHQBL/
The artist's career  has lasted over 6 decades in which she sang songs for more than 2.000 films from the Hindi film industry! She has also sung in more than 36 regional languages in India and also some foreign languages. She is the recipient of the ' Dadasaheb Phalke Award' and also the highest civilian honour,  the 'Bharat Ratna'.
In 2012, Lata Mangeshkar also released her on music label called 'LM Music'.  She also released a devotional album with her younder sister Usha Mangeshkar comprising of Bhajans. In 2019, she released a track tiltled, 'Saugandh Mujhe Is Mitti Ki', which was a tribute to the Indian Army and a patriotic anthem for the country.