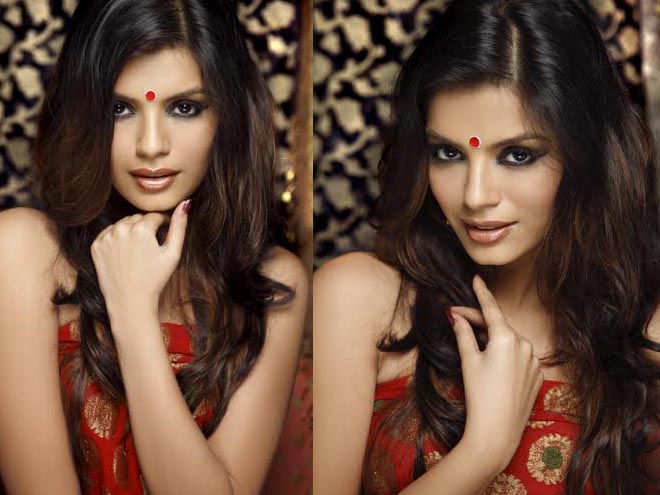 Mumbai: As Bigg Boss 8 moves from one week to another, a lot of eyes are falling on the lissome Sonali Raut. While the suave Gautam Gulati seems to be head-over-heels for the diva, the other guys too, are in hushed awe of the couple.
But Gautam's extra attention towards the beauty, could be brewing jealousy and indifference in some. Like, Ali Quli Mirza has begun lecturing Sonali on how she should behave with Gautam on national television.
This week, he reminded her that unlike Housemate Upen Patel who is from UK, Sonali is a homebred Indian and should give thought to her conservative culture. He advised her against hobnobbing with a flirty Gautam, who had a stint with Diandra Soreas in the first week of the show.
In a way, Ali may be right. Because there are times we find Gautam talking lightly about Sonali behind her back. It makes us wonder, if he is commodifying her. Though, the couple have also been a support to each other, whenever the rest of the Housemates have ganged up against them.
"It's nice of Ali to caution Sonali. But then, she is a new-age hip and open-minded girl. At the same time, ethical and strong-headed too," says her publicist Dale Bhagwagar. "The guys don't know what stuff Sonali is made of. But let me assure you, the girl knows her limits and knows them well. She will not forgo her dignity for TRPs," he remarks.
"Sonali won't be susceptible to anyone, unless conned," adds the PR specialist. Now, now! Isn't that exactly the worry?