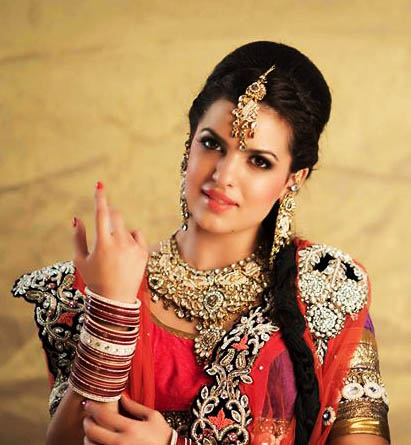 Mumbai: We are well aware of the fact that last year's Bigg Boss contestant Elli Avram had typical Katrina Kaif-like traits. The Swedish Greek actress looked like a doll, couldn't speak fluent Hindi, danced really well… and host Salman Khan took a special liking towards her.
Now, move a year ahead. And what do we have for Bigg Boss Season 8. A 22-year old Serbian actress called Natasha Stankovic has quite a few similarities; looks included. She is not fluent in Hindi and is a good dancer, just like Elli.
When we asked Bollywood PR guru Dale Bhagwagar, who has been the publicist to the maximum number of Bigg Boss contestants, he admitted, "Natasha has been on my social media from some time. Though I don't know her personally, I am quite sure she will remind people of Elli because of the similarities."
But Natasha may be a step ahead of Elli. The girl is a ballet-dancer who has learnt different forms of Indian dance too.
Though she has been in India for two years now and has done a few ad films and stage shows, Natasha is most known for her item song, a thumri-electronic fusion number "Aiyoji Hamri Atariya Mein" with Ajay Devgn in Prakash Jha's political thriller Satyagraha.