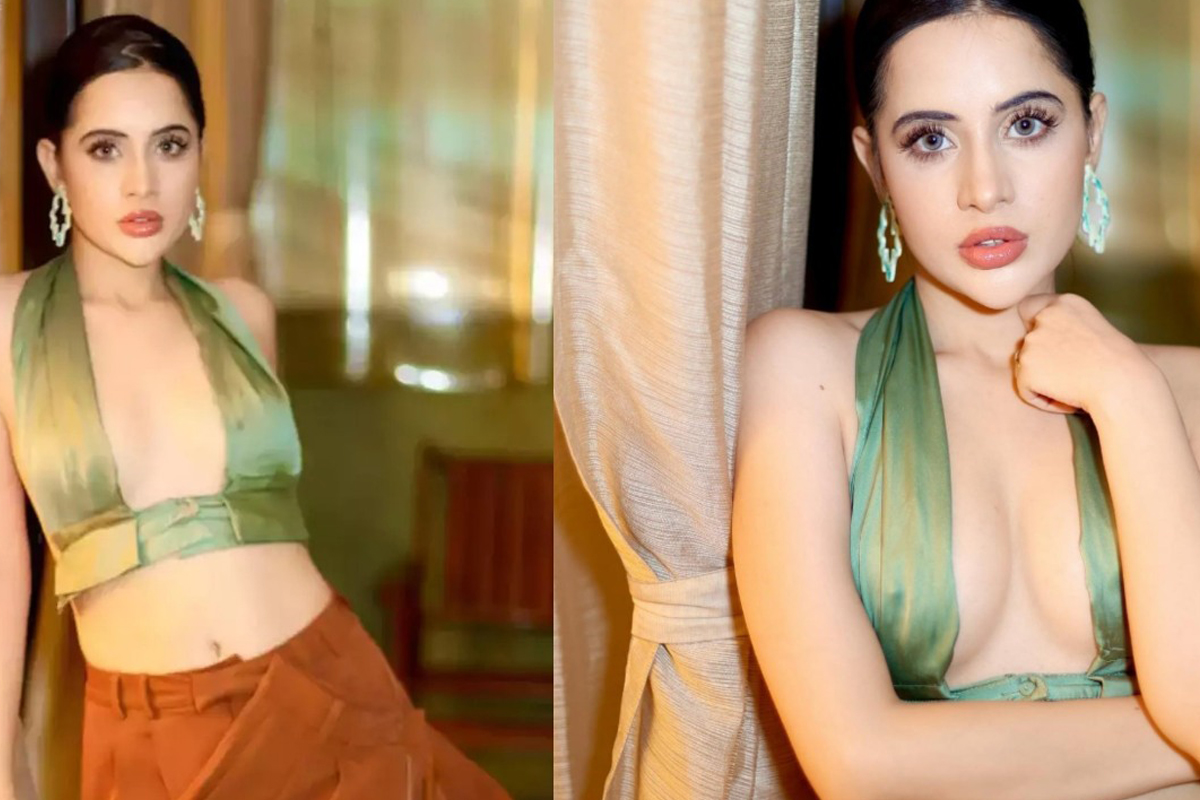 In a recent online incident, model and actress Uorfi Javed's tweet about the movie "Panch Kriti Five Elements" has ignited a wave of controversy, leading to the hashtag #UrfiAgainstRuralBharat trending on social media platforms.
The tweet, posted from Uorfi Javed's official Twitter handle:
https://twitter.com/uorfi_/status/1681585475566592000?s=20 
(As per the update the tweet has been deleted at the time we tried to embed it)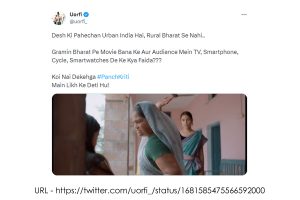 This tweet has garnered significant attention and sparked heated debates among netizens.
The tweet in question references the movie "Panch Kriti," a film that has been garnering attention for its portrayal of the rural aspects of India. While the tweet's content has not been explicitly mentioned in this news report, it has seemingly led to contrasting opinions from online users, with some expressing support for the actress's views and others vehemently opposing her stance.
Social media has become a powerful tool for individuals to express their opinions and engage with a vast audience. However, it is equally important to use this platform responsibly, considering the potential impact of statements on diverse communities and beliefs.
The trending hashtag #UrfiAgainstRuralBharat indicates that the incident has elicited a strong reaction from those opposing Uorfi Javed's tweet and possibly questioning the portrayal of rural India in the movie "Panch Kriti" which will be released on August 4, 2023.
As conversations surrounding the movie continue to unfold on various social media platforms, it is essential for users to engage in constructive dialogue, respecting different perspectives and promoting understanding between urban and rural India. India's unity in diversity is a testament to the strength of the nation, and it is vital to recognize and appreciate the contributions of both urban and rural regions.
The entertainment industry plays a crucial role in shaping narratives and influencing public discourse. Instances like this serve as reminders of the need for sensitivity and responsibility while expressing views on public platforms.