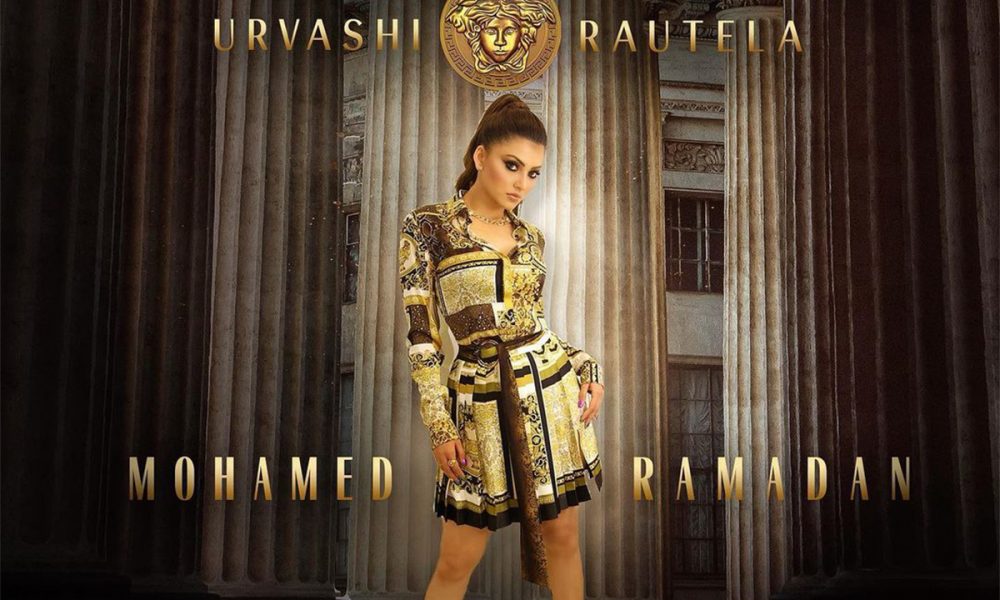 Source: Instagram
Urvashi Rautela made her international debut in a music video titled 'Versace Baby' alongside Egyptian actor Mohamed Ramadan. As she shared the video, she revealed another exciting piece of news and announced that all the proceedings from the video will be going to COVID-19 relief in India and also to the Palestine Red Crescent Society. The song has turned out to be a massive hit since its release.
As she shared the teaser of the video on her Instagram, Urvashi mentioned, "I'm well pleased to be a part of this noble dynamism, to lend our hand towards the nation's fight against COVID-19. Since last year, we have endeavoured in our efforts towards fighting COVID-19. Mohamed and I are committed to taking all the requisite steps to invigorate the fight against Covid-19. We are also donating to the Palestine Red Crescent Society to help amplify the resources to provide vital relief efforts to people affected by the pandemic
MY INTERNATIONAL MUSIC ALBUM ? VERSACE BABY ?OUT NOW WITH ARABIC SUPERSTAR MOHAMED RAMADAN ??? ?? ?? CELEBRATE YOUR EID ? WITH US ???"
See the Versace Baby music video featuring Urvashi Rautela here:
Apart from this, Urvashi Rautela's previous music video with Guru Randhawa titled 'Doob Gaye' was also a massive hit.