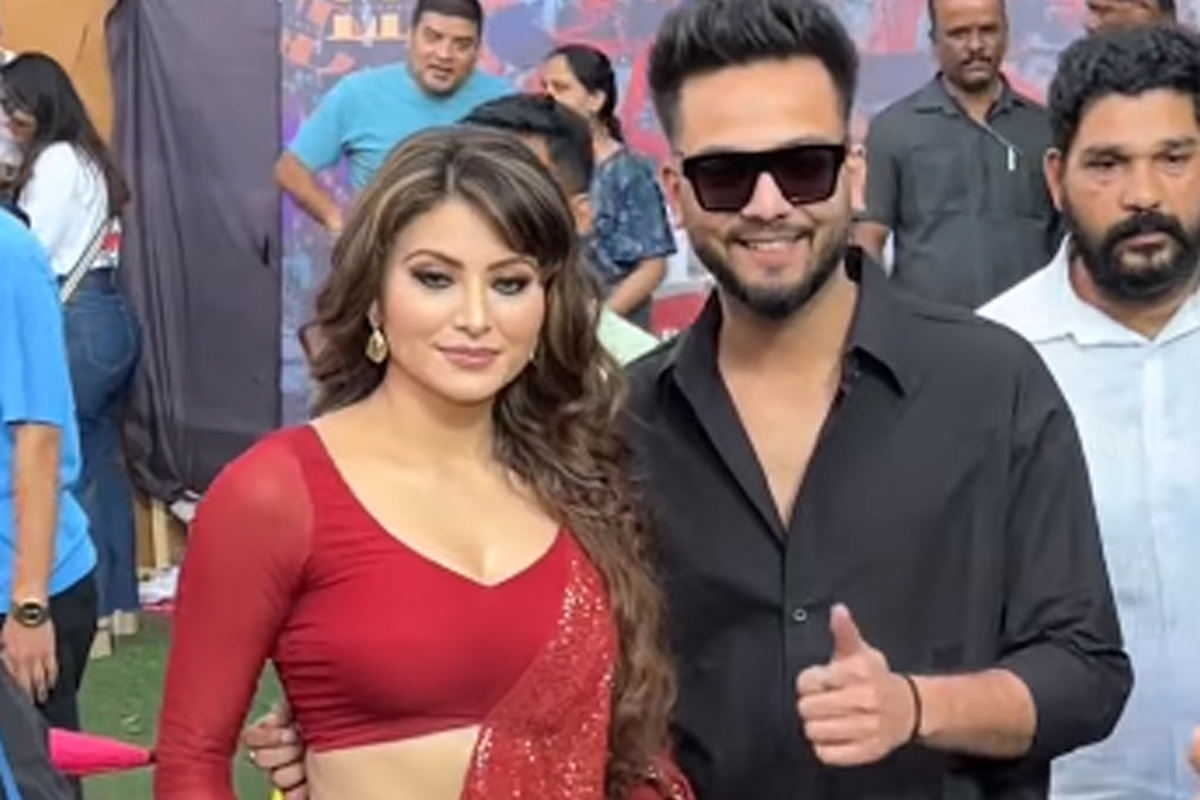 Photo: Youtube
Urvashi Rautela, known for her stunning beauty and impressive dance moves, made a grand entry at the Umang Festival. She was there to promote her record-breaking music video "Hum To Deewane," alongside popular YouTuber Elvish Yadav. As they stepped onto the stage, the crowd erupted with excitement, chanting their names and applauding their success.
While several pictures and videos of the actress from the event surfaced online, what caught netizens' attention was something else. When Urvashi stepped on the stage, a few students greeted her with 'Rishab Pant' chants. In a video we could see when Urvashi and Elvish went on the stage to meet their fans the crowd was seen cheering and chanting Rishabh Pants' name. But Urvashi as always royally ignored his name and spoke with the audience and greeted them with all love.
Check the video now:
This wasn't the first time Urvashi Rautela had experienced such an incident. In the past, she had been in the spotlight for her unintentional involvement in chants related to Rishabh Pant. But as always Urvashi chooses to focus on her goal and ignore those unwanted chants, rather she greets everyone with love and a smile.
On the work front, Apart from enjoying the massive love from the audience for Hum To Deewane, the song has broken all the records and in 4 days it trending at No 1 and breaking all the records by crossing 22 Million Views on youtube in just 4 days.