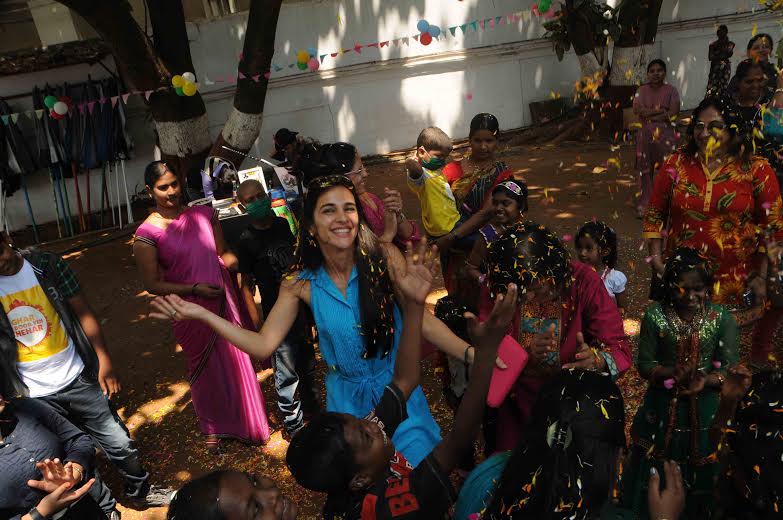 Participating in the International Yoga Day celebrations at Marine Drive, Mumbai where thousands of people gathered to practice yoga, actress-entrepreneur Tara Sharma said that she has been practicing yoga for the last 15 years and it made her healthy and physically fit.
"I am a big yoga enthusiast. Good health for us all is something we all work toward and hope for touch wood and I think as yoga benefits body and mind it really helps enable holistic wellbeing. Being a believer in 'each to their own' I think the fact that there are different schools of yoga allows people to choose what works for them," says Tara adding, "I love Mumbai and I believe it is such a beautiful city with a gorgeous coastline and often in all our hectic lives we forget how beautiful it is so yoga by the bay is a great way of reminding us of that while practising yoga. Huge congrats to Shaina, Micky Mehta, Times of India, and all involved in Yoga by the Bay."
The successful actress-entrepreneur who is back with the fourth season of her popular show, 'The Tara Sharma Show' on television and her YouTube channel, informs, "The episode on June 26 is on health and fitness and in it we have a feature on yoga too and a chat with a nutritionist on holistic wellbeing and with fitness icon John Abraham! I also enjoy running and believe each person should find what gives them joy in the exercise they do. For me it is yoga and running and the wonderful thing is our kids are also beginning to really enjoy yoga too and in fact often join my class and have it in school too."
"It is an honour and a pleasure to be one of the chief guests at Yoga by the Bay on World Yoga Day and spread awareness on something that is good for us all, yoga!" adds Tara.