Shilpa Shetty Kundra shocked everyone as she walked the ramp flaunting her Abs at a recent fashion week.
News now has it that a Popluar fitness app will be adding a new section to their app on "How to get six Pack abs the natural way" in that section they will be putting Shilpa shetty's testimonial, her diet chart, her workout tips and her video bytes to achieve six pack naturally without supplements and pills.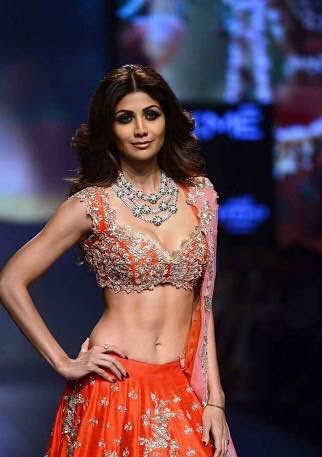 Shilpa wil soon share all the details and shoot some exclusive video bytes for the app. Shilpa will share all the details in depth of her day to day routine.This section in the app emphasizes on achieving your body goals through natural methods and that is what convinced Shilpa to be a part of it since she has always promoted living a natural, healthy lifestyle
Adds Shilpa , " I want to prove and advocate to women that you can still sport the best body even after your busy schedules and after having children…it's all in the mind and with a little discipline and dedication you can achieve the body you dream off".