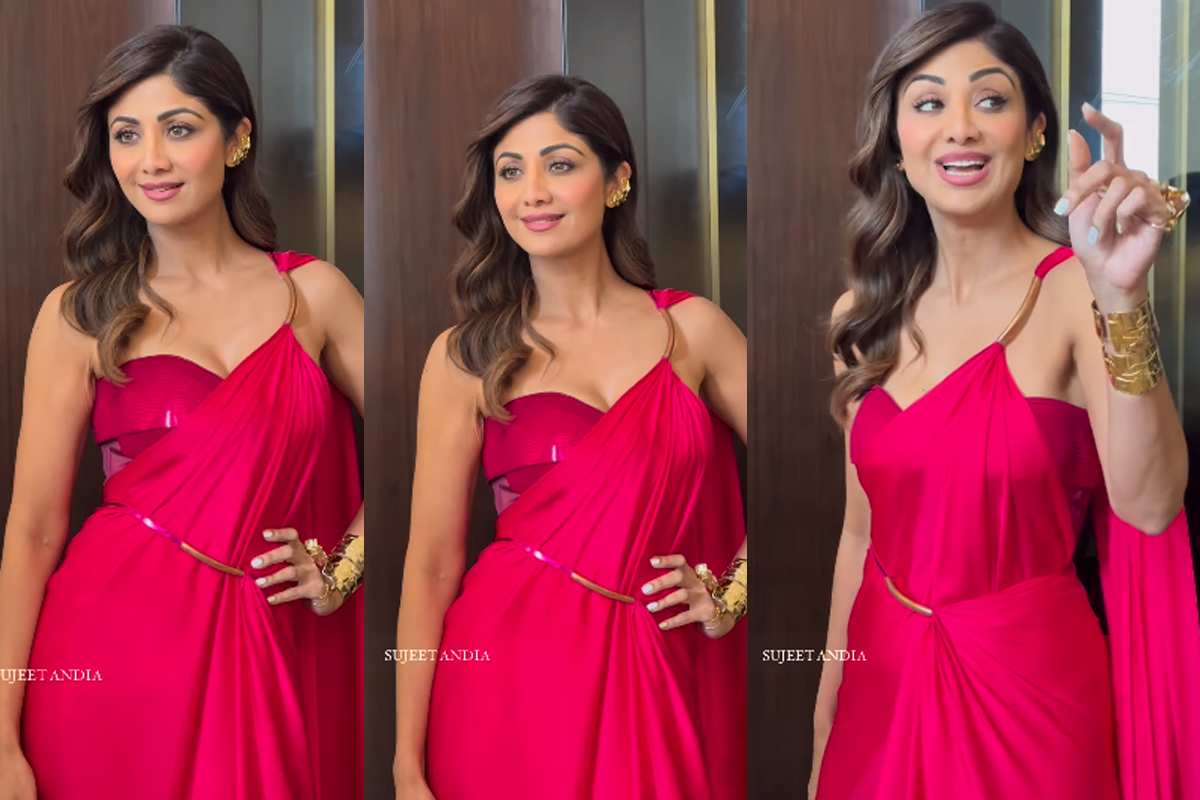 Photo: Instagram
Actress Shilpa Shetty has locked the media headlines for her elegant pink saree that left everyone in awe.
Shilpa radiated in a resplendent fuchsia chiffon saree adorned with metallic piping, perfectly complemented by a classic Patti work structured bustier crafted by the illustrious designer, Amit Aggarwal. Her look was tastefully accessorized with golden ear cuffs and a matching bracelet, with her luscious locks cascading in waves, and makeup kept delightfully minimal.
A longstanding muse for designer Amit Aggarwal, Shilpa Shetty has consistently embodied pure elegance in his creations, and today was no exception.
View this post on Instagram
Amit Aggarwal's latest collection, aptly named 'CORE,' has captured hearts and garnered rave reviews since its recent showcase at the prestigious Lakme Fashion Week in Delhi. This collection marries the timeless appeal of classic wardrobe essentials with meticulous craftsmanship and an unerring eye for detail, resulting in unparalleled versatility and artistic panache. Each piece from this collection seamlessly combines comfort and exquisite artistry, epitomizing the designer's vision for luxury ready-to-wear.
Shilpa Shetty's presence today, donning Amit Aggarwal's creation, serves as a testament to their enduring collaboration and the continued evolution of fashion that transcends time. The star's ever-youthful aura, coupled with Amit Aggarwal's extraordinary creations, exemplifies the zenith of timeless elegance in the world of fashion.