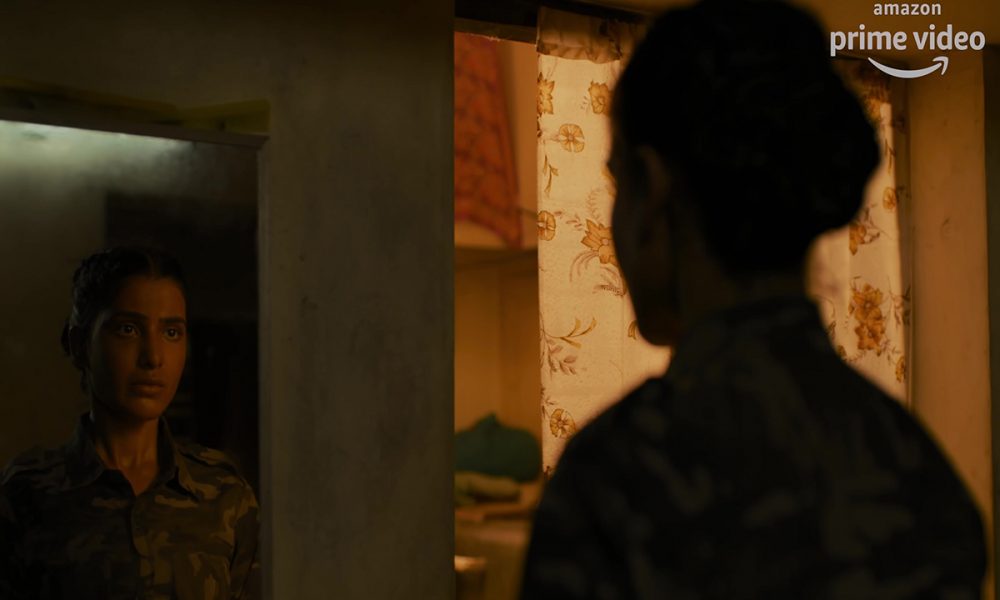 Source: Twitter
Last week the new season of the most anticipated shows from India, 'The Family Man' got released. Fans were happy to meet all the prior characters again that they had been extremely fond of. However, a new character who managed to create a space for herself in their hearts was Samantha Akkineni as Raji, the main antagonist of the new season. It was the actress's debut on the Hindi digital platform and she nailed her role to perfection!
Samantha's role was that of a rebel Tamil terror operative hailing from Sri Lanka named Raji. She is highly trained and skilled with one thing on her mind: to take revenge on the Sri Lankan army that has taken everything away from her. Needless to say, people are claiming it to be Samantha's career-best performance and can't stop gushing about her on social media. Although Manoj Bajpayee is supposed to be the lead in the show, Raji has been termed as the 'real hero'. She didn't have many dialogues but her jaw-dropping killer instinct, fighting against oppression and intense eyes had an emotional impact on fans.
Here are some tweets of appreciation for Samantha Akkineni's Raji from 'The Family Man 2':
Throughly enjoyed the stellar performances by the cast of Family man season 2. Samantha was terrific in her role of 'Raji' showing pain, anger, disappointment through her eyes while keeping a dead face all the time. #familymanseason2 #SamanthaAkkineni @Samanthaprabhu2

— PRASAD ALVAKONDA (@PrasadAlvakonda) June 7, 2021
https://twitter.com/Worships_Shahid/status/1401784284755554304
https://twitter.com/Sunny_BReddy/status/1401776052750352388
A special shout-out to @Samanthaprabhu2. I'm guilty of not discovering her as a powerhouse performer till now. She is the soul of #TheFamilyMan2, fire and ferocious, menacing in those eyes and minimal lines. Brilliant stuff there, Raji! https://t.co/1ypde92Kjd

— Mimansa Shekhar | मीमांसा शेखर (@mimansashekhar) June 4, 2021
Through her posts, Samantha also talked about her own experience of playing a vigorous character like Raji.
You can read her posts here:
View this post on Instagram
View this post on Instagram
In an industry where strong female characters often get overshadowed, watching Raji was surely a treat to the sore eyes!
The Family Man 2 released on Amazon Prime Video on 4 June 2021.