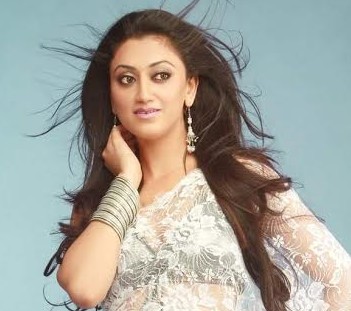 Mumbai: Actress Ruchika Rajput, who has done shows like Sasural Genda Phool, Mrs. Tendulkar and Yeh Hai Mohabbatein, will be seen in an episodic story of Sony TV's Crime Patrol (Optimystix Productions).
Ruchika who has been a great fan of Crime Patrol is happy to have got a call again to play the central character in a story (She has earlier been part of episodics in the show).
Sources informs, "the story will be about a family based in Delhi, in which the bread winner will be the son Mukesh who would live along with his mother and two sisters, Anjali and Pooja. The brother would care a lot for the education and future of his sisters, and would get them married off in respectable households. However, the twist in the tale will happen when one fine day, the mother and Mukesh will be found dead in their house."
From there will begin the struggle to find out whether this would have been a murder or a suicide.
"Anjali, played by Ruchika Rajput will be the sole member in the family who will co-operate with the police and help them in their investigation process." Source further adds.
When contacted, Ruchika confirms, "Yes, this is an amazing story, and with lot many twists and turns. I play a character who will be very bold and confident, determined to get to the truth."
Keep reading for more updates!