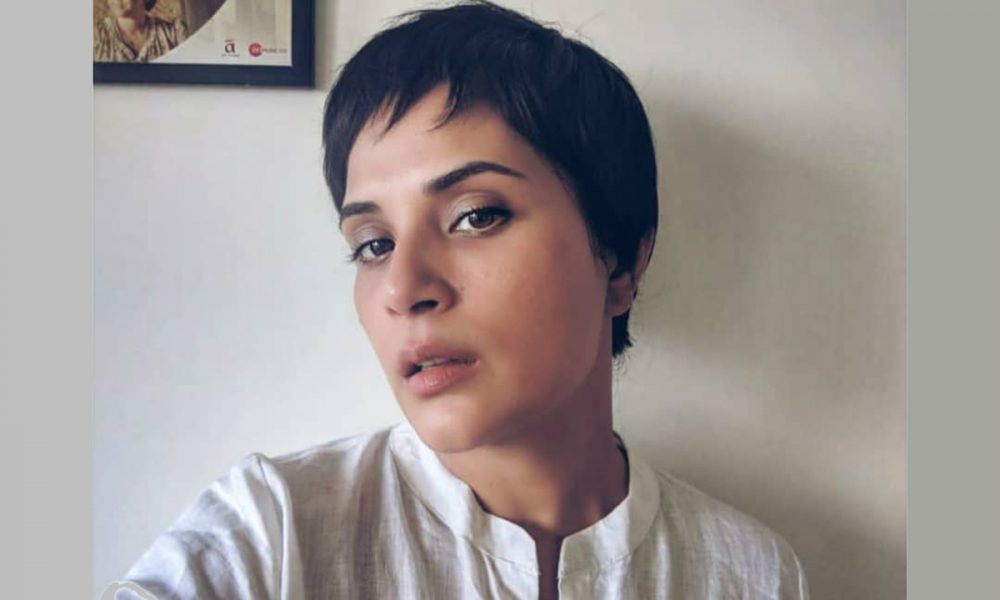 Source: Twitter
Noted Bollywood actress Richa Chadha has revealed why she decided to wear a wig instead of chopping off her hair for her look in her upcoming movie 'Madam Chief Minister'. She made a post in which she mentioned it was because she was supposed to get married to her beau Ali Fazal earlier last year before the COVID-19 pandemic hit.
Her wedding was earlier scheduled in April 2020. Her post said, "There is a cute little anecdote behind why I had to wear a wig. The director ideally wanted me to chop my hair and I was ready for it. He wanted a powerful, fuss-free haircut that suited the character. But it was just around then that the date for our marriage got fixed."
She further said, "I realised I would have a mushroom cut by the time it was April 2020, if I had chopped off my hair for the part. Something I have hated since childhood is the mushroom cut. The director very kindly consented for me to use a wig, these are the various wigs we tried for Madam CM." She also included pictures of some of the different wigs she tried out before her final look was confirmed.
See it here:
https://twitter.com/RichaChadha/status/1348527572858986498
Madam Chief Minister is going to be a political drama starring Richa Chadha. The film will capture her character's journey as she comes into power by breaking through the glass ceilings of patriarchy and caste system. The film will also star Akshay Oberoi, Shubhrajyoti, Manav Kaul and Saurabh Shukla in important roles.
It will release theatrically on 22 January 2021.