Kritika Sachdeva, who marked her acting debut with B A Pass 2, is gearing up for her first ever music video titled Viral. Produced and directed by Narendra Singh, the music video is voiced and composed by Altaaf Sayyed and Manny Verma. Atiya sayyed has penned the lyrics of this song and is slated to release on March 3rd, 2019.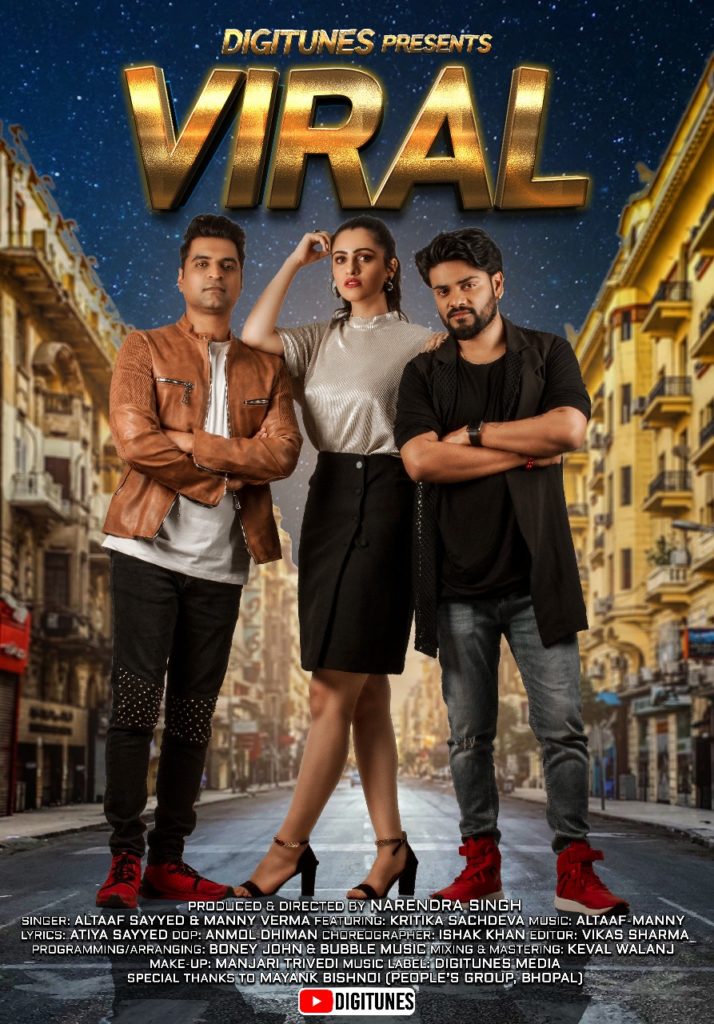 Singer and composer Altaaf Sayyed says, "Ya it was challenging for me but earlier I have done a lot of romantic and sad songs. I believe that my voice texture suits to romantic and sad songs but this time I tried something new. I composed this fast number along with Mani Verma and I collaborated with actress Kritika Sachdeva, who debuted in B. A Pass 2 act and tried something different."
"Viral is a fast number with a Punjabi touch in which I acted and danced too. I tried to manage and learn a lot of things and it was fun and very adventurous for me. I'll be planning more such songs because the whole team is very happy with this outcome. It has shaped up well," Altaaf adds.
Elated actress Kritika Sachdeva shares, "It was a great experience shooting this song. B. A. Pass 2 was a serious film but Viral is a party kind of a song with lots of glamour. Both were like opposite of each other and since I am a big fan of Altaaf sir's song, 'Naino ki Jo Baat Naina Jane hai' which was the most viral song of 2018, It was a privilege to work with him and I hope Viral song, gets viral soon."