Rakhi Sawant looks like an ultimate diva in the trailer of Aziz zee's directorial film "Ek Kahani Julie Ki". Her hair's always set, she looks stylish from tip to toe and that star-like attitude is quite prominent in the way she carries herself. Be it a look or a glamorous diva style, Rakhi makes sure she opts for outfits that are a mixture of loud, sophisticated and casual, all at the same time in the film "Ek Kahani Julie Ki"
"The entire team and I have put in a lot of efforts for my styling in the film. I wanted it to be different from all my films and songs. Although, the styling is lavish, I wanted it to keep it realistic. I hope people like it" says Rakhi Sawant.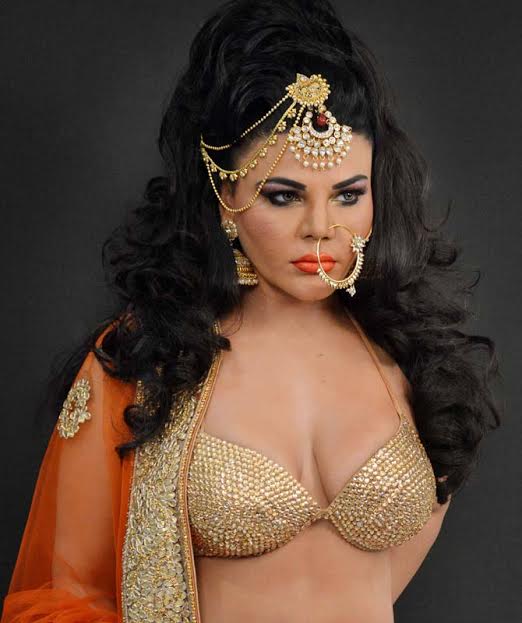 CAST & CREW:
FILM: EK KAHANI JULIE KI- Producer: Mrs. Chetna Sharma; Director: Aziz Zee; Executive Producer: Honey Singh Chandok; D.O.P: Mohamed Jaffer; Writer: Arsh ; Art Director: Kunal Sachdeva; Costume Designer: Archana Singh. Star Cast: Rakhi Sawant as JULIE; Avadh Sharma; Amit Mehra; Sangeeta Tiwari; Jimmy Sharma; Adi Irani; Rajesh Khera; Saniya Pannu Aarti Nagpal ; Sonu Baba; Music Director: DJ Sheizwood.