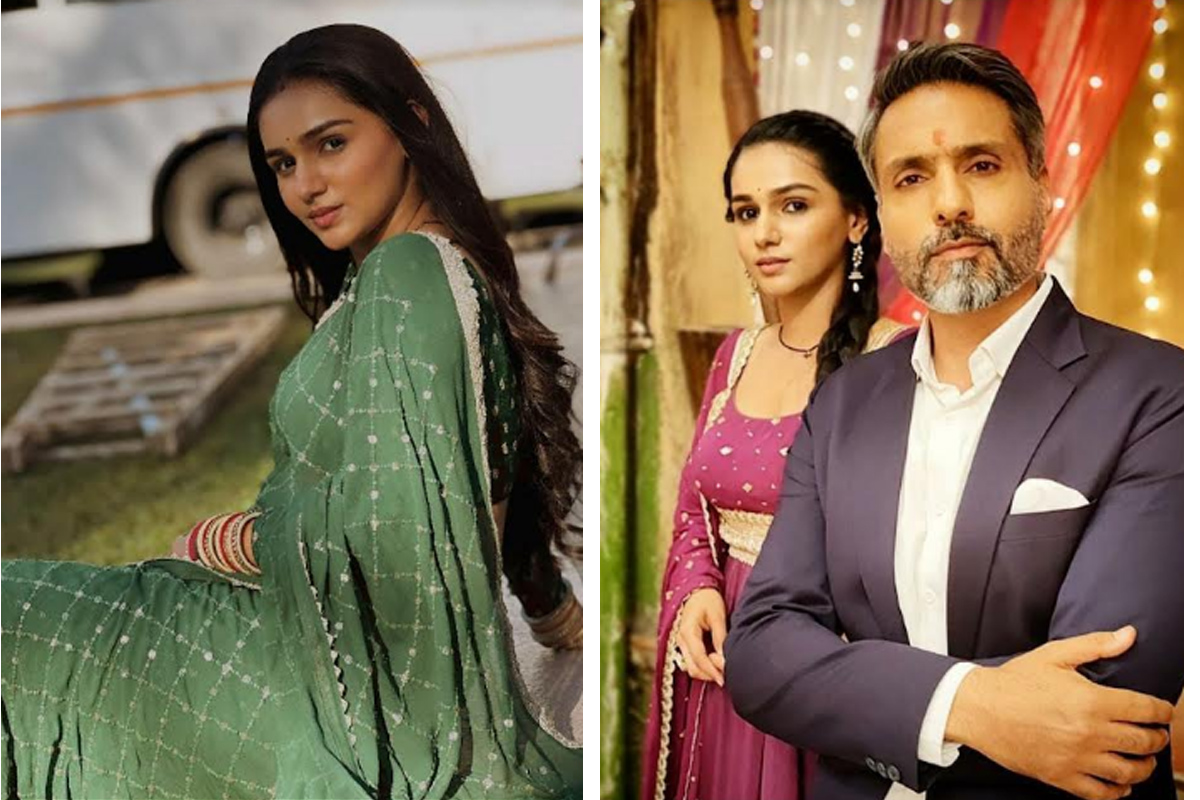 Rachana Mistry is a talented actress and has won the hearts of the audience with her important roles in several serials. Currently she is playing the lead role of Vidhi in Star Bharat's show 'Na Umra Ki Seema Ho', which is being well received by the audience. The show has created a new wave in the society while challenging social norms and stereotypes through its amazing storyline and has kept the audience hooked. It stars Iqbal Khan and Rachana Mistry as Dev-Vidhi. These actors have finally shown the audience through their characters that love knows no age limit and now the couple has tied the knot, breaking social norms. Actress Rachana Mistry revealed many special things to her viewers and fans about working with Iqbal Khan in this show.
Actress Rachana Mistry on romancing her much older character Iqbal Khan on TV said, "I used to watch him on TV when I was in school and today, we are sharing the screen together. It is all like a dream come true for me. When I came to know that I have been paired opposite Iqbal Khan in the lead role, I was very excited as it was a big deal for me as well as I was nervous too, but Iqbal sir is so nice that he didn't let me feel that way at all. He made me his friend and then while shooting my hesitation slowly got over and I get to learn a lot from him. As far as the romantic scenes are concerned, I will give credit to Iqbal sir for always filming them in a better and better way because he has made everything so comfortable that now I do not hesitate."
In the current track of the show, Jai (played by Karan Suchak) and Sakshi (played by Garima Jain) are trying various tricks to create a rift between Dev and Vidhi. On the other hand, Dev has got a hint about the same, so he is trying his best to save Vidhi and his relationship. In such a situation, it will be interesting to see what kind of plans Jai plans with Sakshi.