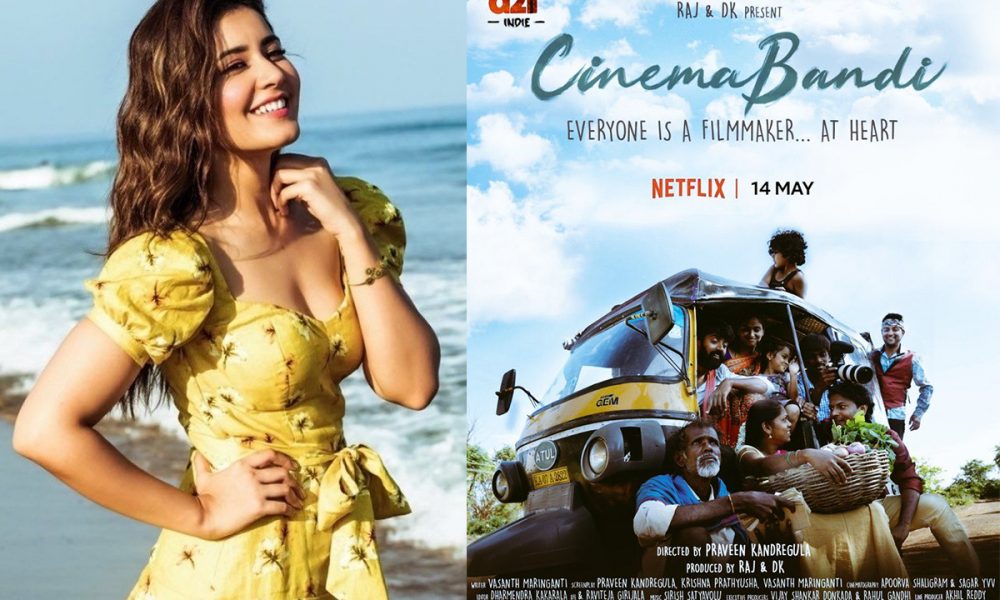 Source: Twitter
The Telugu film 'Cinema Bandi' finally began streaming on Netflix. Earlier the trailer of the film had managed to impress many. It is the first movie to have released under the banner of D2R India, an initiative started by celebrated director duo Raj and DK in which they will back up and encourage new formats for budding filmmakers.
As the film finally released on Netflix, actress Raashii Khanna was among the people who saw the film on the first day itself. Needless to say, she was extremely impressed and also left a heartfelt note and expressed how it made her feel. On her Twitter, she said, "Such a heartwarming film #CinemaBandi
It reiterates the magic of cinema. Touches your heart with the innocence of its characters and the honesty of filmmaking.. I had a smile throughout! Loved all the performances.. (specially the thatha) a must watch!"
See Raashii Khanna's heartfelt post about Cinema Bandi here:
https://twitter.com/RaashiiKhanna_/status/1393254523141967873
The premise of Cinema Bandi is set in a rural village. It centers around a man-call Ganapathi who drives an auto-rickshaw for a living. His life changes one day when he finds a bag with expensive camera equipment one day and decides to try filmmaking.
On the work front, Raashii will soon be seen in multiple films like Aranmanai 3, Tughlaq Durbar, Bhramam, and so on.